Personalised Sublimation mugs
Personalised Sublimation mugs: customize your mugs on all the surface!
Read more details on
Thrill Your Customers with Special Corporate Gifts: Customise Our Mugs for Sublimation with the Picture that Best Represents Your Brand!
Personalised kitchen accessories cannot miss in our homes. For this reason, they are widely used by companies that want to leave a memory of themselves to employees and customers. Everyone can make use of them on a daily basis. And, every time, they will come back to the moment when they have received your items as a gift. Among the most popular kitchen items, we find for instance personalised chopping boards.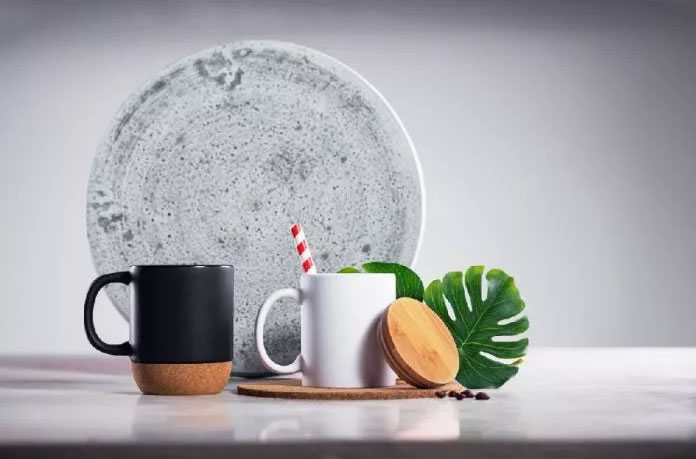 They are essential tools in bars and restaurants, but of great help at home as well. This large category includes objects designed to be used on-the-go too. Think of personalised thermos flasks and branded water bottles.
It takes just a look at our cupboards to understand which kitchen items are the most popular. And they are the most appreciated as promotional products as well. Without a shadow of a doubt it is personalised mugs, cups and glasses that hold the record in sales and use. Until not too long ago they were among the most common wedding gifts. Today, they can be customised so as to completely reflect the tastes of those who create them or those who will receive them.
Personalised Mugs as Corporate Gifts and Promotional Products
Personalised cups are among the most requested items by any type of activity. Not to mention all those people who want to make a special gift to a loved one. They have many strengths, including the following:
Custom mugs always come in handy. In the morning for breakfast, during the day for a hot tea and in the evening for a relaxing infusion before sleep. Their frequent use implies of course that your logo will often be under the eyes of the recipient. And, as a consequence, the latter will easily remember you;
You can make personalised espresso cups and mugs for both your team and your customers. In the first case, they can be corporate gifts to keep in the office and use during the coffee break. This little moment of tranquillity will taste exquisite with the logo of the company. Or, they can be given to employees. They will be an unrivalled accessory for the home with the brand's signature;
If used at home, custom mugs will likely end up in guests' hands as well. The logo and name of your business will then be displayed to friends and family, too. The recipients of your promotional products will then have the opportunity to talk about your brand. Definitely a great advertisement for your company! Important note: An amazing customisation will be the key to having your personalised mug offered to guests. Customers and employees will feel proud of a well-made and characterful print!
Mugs and cups are highly customisable. Not only can you apply a print on the entire surface in many cases, but the techniques available are diverse as well. Among these, sublimation is one of the most appreciated.
Custom Mugs for Sublimation: A Look at the Printing Technique and Some Ideas on How to Use Them
Customising items means attributing a defined character and an identity to objects which are simple and often of common use. If designed for a friend, the personalised gift may express your affection or their passion. When used as promotional products, they become messengers of the company. In this role, they spread your name, mission, and philosophy.
Personalisation, however, does not only affect the communicative side. The final appearance of the corporate gift, too, is influenced by it. And it is the only way in which you can attract your target audience. Custom sublimation cups have a very high chance of becoming one of the favourite accessories of those who receive them.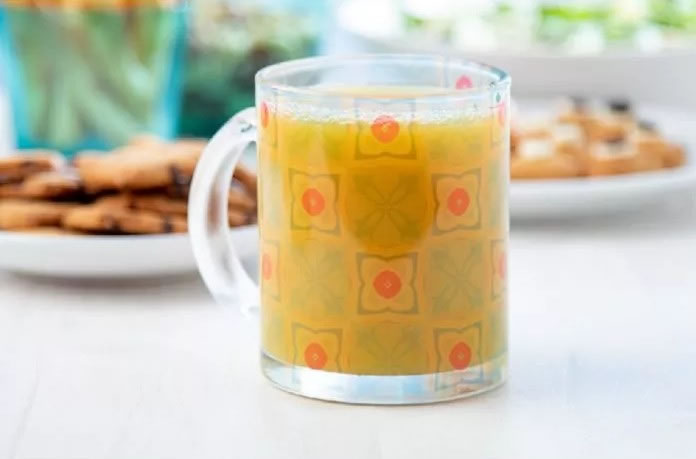 Not least because this printing technique guarantees results of excellent quality and a great visual impact.
Sublimation Printing: Why Should You Create Personalised Mugs with this Technique?
Being a digital process, sublimation reproduces the images so that they are rich in details and in photographic quality. It is suitable for colours, and can be employed to apply complex writings, logos or pictures – even photos. It does not set limits as for the type of file which can be printed. However, this is not the only benefit of choosing this method to customise your mugs. From a strictly practical point of view, there are no minimum order requirements. This means that you can choose to buy sublimation mugs wholesale or customise small quantities of sublimation cups.
This printing technique uses the homonymous chemical process. This consists of the passage of an element from the solid to the gas state, without going through the liquid one. But how do you apply this procedure to a print file? A sublimation printer is required. It reproduces the image or writing on a transfer paper. This is then applied directly to the product with the aid of a thermal adhesive tape. The last step of the process takes place in a special oven. It consists of the sublimation of the image from the paper to the object.
With no restrictions on order quantities and applicable files, sublimation printing is in high demand for products that allow it. The items should be white and have a special coating which makes it possible to bake them in the oven. It is often used to make personalised aluminium water bottles or clothing made of polyester. Printed T-shirts are among the products which best go with this technique. In our case, white sublimation cups are often personalised glass mugs or custom ceramic mugs.
Personalised Mugs for Sublimation: The Advantages of a Fully Customisable Corporate Gift
The final aesthetic rendering of the custom sublimation cups boasts exceptional print quality, with well-defined colours and details. Besides leaving no room for smears and inaccuracies, sublimation can often be applied over the entire surface of the product. This results in a marked visual impact, which can be elegant as well. You will only need to choose neutral colours or to apply a simple writing. The result will be a sober and refined promotional product. The same can be achieved with images, as long as you go for soft colours. It is better to have low contrast and not too elaborate pictures.
The personalised mugs for sublimation can expose your logo to the highest level. Together with it, they will give visibility to all the elements you decide to apply on them. Another advantage of these corporate gifts is worth a mention. That is, the freedom they offer in terms of customisation. Besides the logo, which cannot be missing, you can add a phrase. It can express the core business and give positive vibes to those who read it. A photo, on the other hand, is the most immediate way to arouse emotions. For this reason, with personalised sublimation cups you can create a closer relationship with those who receive them. Your brand will then be an unparalleled companion for all moments of the day.
Who Can You Make Personalised Sublimation Cups for? A Heartfelt Gift for Employees, an Unforgettable Souvenir for Customers
Personalised mugs and cups allow us to enjoy moments of relaxation. We take care of ourselves every time we sip tea and infusions during work hours or breaks. Offering them means showing care for the welfare of the recipient.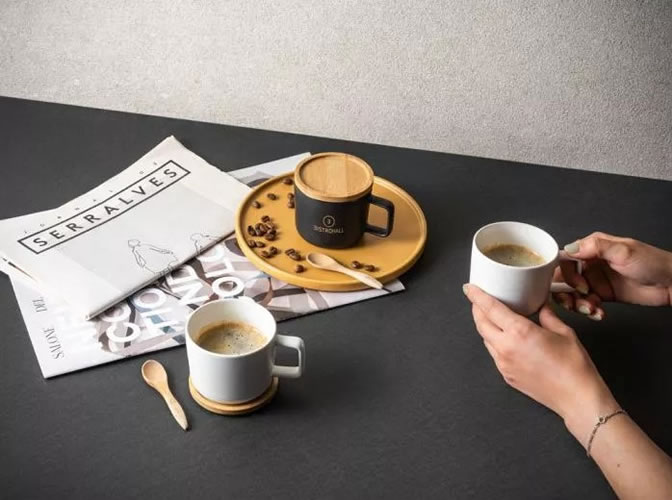 Making them special with an attractive and emotional print is the extra touch that will turn them into unique corporate gifts. This step will allow you to create an affective bond with those who receive them. Custom sublimation cups are class-leading in this, given the wide range of opportunities they offer.
It is in particular thanks to the possibility of creating personalised mugs with photo that sublimation cups can become original promotional products for many activities. Hotels may print a picture of the area where they are located. For instance, the symbolic monument of a city or the best-known mountain of a ski resort. Pet shops may create a personalised mugs with the photo of a dog or a cat. The brands active in the environmental protection may find the image of a tree or an endangered species more suitable. This option, besides raising public awareness, can be a good solution for any company that participates in an ecology-themed event.
Finally, museums can give birth to exceptional promotional products if they make custom sublimation cups with the photo of the most popular work of art in their collection. Companies, on the other hand, may customise mugs for sublimation according to the theme of the event they take part in. If you are looking for simple corporate gifts, you can add a slogan or an effect phrase next to your logo. No matter which way you choose to create your personalised mugs for sublimation: they will always be with your employees or customers. They can be a home accessory or a treat during the day. In any case, they will be an unforgettable memory of your brand!
Did you like this content? Click here to download it.
Personalised sublimation mugs with your printed logo are a thought that lasts over time, a memory that every person who interacts with your company carries with them, a promotional item that, using it, will unknowingly advertise your brand. Personalised sublimation mugs are a simple and easy to use objects and this is the added value of the promotion that you will be able to obtain through this kind of promotional item. In our collection you will see a wide range of personalised sublimation mugs, available in different colours and prices. Choose from if what you prefer; each object can be customized with your logo or your slogan.
Where can I found all the information on personalised sublimation mugs?
Information about sublimation mugs such as quantities availability in stock, printing variables, prices, exact sizes of the items are visible on the relevant page dedicated to the product. It is possible to create customized estimates and graphic drafts in total autonomy by clicking on the two red buttons clearly visible on the page. If you need more information about ceramic mugs, we are always available via chat, email, phone.
How can I see my logo on personalised sublimation mugs before the order?
When you buy personalized items such as sublimation mugs, ceramic mugs or metal mugs with your logo, it is normal that you ask yourself in advance how the final result will be. With HiGift you will be able to have a vision of how your promotional items with a logo will be created, and this before purchasing. Go to the product sheet of the item you have chosen in sublimation mugs and click on the red button try your logo. You can save your graphic draft in your personal area or download it and you will realize personalised sublimation mugs you are purchasing. Please note that this will only be your graphic proof and that the professional print proof will be provided by us in the 24 hours following your order.
How can I calculate an estimate for personalised sublimation mugs?
On HiGift you can make, download and save all the estimates you need in your personal area! You are now on personalised sublimation mugs category, select your favorite customizable item and, once inside the product sheet, click on get your price and buy. Just enter the quantity, the color of sublimation mugs, the type of customization you require based on the characteristics of your logo. In a few clicks you will be able to get your quote. At this point you can download it or save it in your personal area. If you want to revise the quote, just go back by clicking on the appropriate button. If you add various products such as sublimation mugs, ceramic mugs or metal mugs to your cart, you will also be able to download or save the overall estimate of all your promotional items before checking out. In this way you can do all the tests you want with your favorite corporate gifts!
Can I obtain some discounts with the purchase of personalised sublimation mugs?
If you are looking for personalized cheap sublimation mugs , here you are in the right place. In fact, on HiGift you can find different ways to save on your corporate gifts such as sublimation mugs, ceramic mugs or metal mugs. Also if you buy a small quantity of sublimation mugs, you can save on the cost each, which decreases as quantities increase. Furthermore, by registering on our site you will participate in the HiGift Circle loyalty program which will allow you to obtain increasingly exclusive benefits as you climb your status. How to get to be a Platinum customer? Just buy your corporate gifts from us, so, once you have reached a certain spending threshold, you can scale from Bronze to Silver up to Gold and finally Platinum to get, among other advantages, an important discount on the purchase of all the promotional items present on the site. Finally, if you want to stay updated on discounts and promotions that can include sublimation mugs, ceramic mugs o metal mugs, subscribe to our newsletter, you will receive it monthly and will always contain news on discounts and benefits for you.
Promotional Products have multiple benefits for businesses. They can be part of corporate merchandising, a promotional and advertising tool for customers, and also a gift for employees during holidays, anniversaries or corporate anniversaries. They are useful tools to leave a memory of the brand during events, fairs, promotions to potential customers. Promotional items customized with your logo, if chosen carefully with respect to the communication message you want to convey, undoubtedly create added value to your brand.
Personalised Sublimation mugs - FREQUENT QUESTIONS
Verifying every detail is important. It is therefore normal to buy personalised sublimation mugs without having touched them can block your purchase process. For this on HiGift it is possible to receive a sample before ordering the entire quantity of the sublimation mugs. The procedure is very simple: just click on the red button calculate your quote and buy and enter 1 in the desired quantity. Then need to click on confirm order to proceed to purchase the sample without the desired print, after registering on our site or logging in if you are already a customer. In many cases it is also possible to customize the sample with your own logo, in order to be able to see the finished promotional product. Just choose the personalization on the calculator and that's it. To find out the cost of the neutral sample, go to the price summary that you see in the product sheets of sublimation mugsand you will find it highlighted. In case the timing does not allow you to wait for the receipt of the sample to place the order, write to our customer service, we will be happy to help you with information or photos of the selected product.
You can order your
personalised sublimation mugs
quickly by following these steps:
If you are not already our customer, sign in on HiGift or log into your account.
Choose the promotional item you prefer and, once you have entered the product sheet, click on the appropriate red button calculate your quote and buy.
Enter the quantity and possibly the color of sublimation mugs, choose the type printing and follow the steps indicated until you have the final quote.
Click on confirm order to proceed with the purchase.
When ordering, you can upload your logo, or do it later in your personal area within the relevant order. Our staff will proceed to make you a free print draft to show you the
personalised sublimation mugs with your logo
.
For more information click here
.
After your approval, we will proceed with production and you will receive sublimation mugs in 15-17 days. If, on the other hand, you have purchased sublimation mugs without any customization, you will receive the goods in 3-4 days.
If you want to know more about delivery time, visit this page
. For more information on placing orders visit the section
how to order
. If you have doubts about payments, visit the section
payments