Printed Canvas shopper bags
Printed Canvas shopper bags: practices and super resistant!
Below more details on
Paint Your Company with Personalised Canvas Tote Bags!
Are you planning a promotional campaign to spread your brand? Or are you thinking of a corporate gift to retain your customers? Then you need a unique item that represents your identity. Looking for an accessory that combines quality and style can be quiet difficult. In the end, however, it will definitely pay off. A practical and efficient promotional product will stay with your customers for a long time and will be an active part of their lives. Its appearance, however, will be decisive to imprint your brand in their mind and to push others to ask: 'Whose logo is that?'
Some corporate gifts have been riding the wave of success for a long time. This is the case, for instance, with personalised tote bags. Fashion accessories always exert a great attraction, especially on the female audience, but not only. It is no coincidence that personalised caps and printed T-shirts are always among the top picks when it comes to promotional products.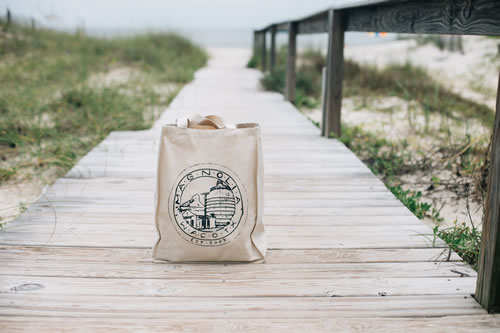 Like these accessories, tote bags stand out for their usefulness combined with their promotional impact. Thanks to their print surface and the use for which they are designed, they carry the company logo around the city. All while responding to the increasingly urgent needs in terms of ecology. With them, then, you play safe.
However, some people want to convey the image of an original company, which is attentive to good taste and has a distinctive touch of elegance. And they can, with their corporate gift. For the most refined palates, there are shopping bags that do not limit themselves to perform their function in the best possible way. Besides, they come with a look that is cared for in every detail. We are talking about personalised canvas tote bags.
Communication and Charm: Personalised Canvas Tote Bags and What They Say About You
A promotional product is first and foremost a communication tool. By customising it, you will have the opportunity to imprint your logo, your name and – in some cases – the slogan or a phrase that reflects you on a useful accessory. Personalised tote bags are among the corporate gifts that allow for large-scale printing. Their surface is large enough to accommodate a writing. It can be the company motto or a motivational phrase for your team. Even a writing specifically designed for the event to which they are given away is good. Personalised canvas tote bags are no exception.
The peculiarity of this type of tote bags, however, is that they convey a very precise message even at their neutral stage. Their design is tasteful, and it is designed to resemble that of a large bag rather than a paper one. As for communication, then, their added value is to put the emphasis on style. In these models appearance goes hand in hand with usefulness. They imply that the company which created them loves to offer its customers original and elegant options. They will be perfect for women. So, they will be a sure-fire hit for brands which are active in the fashion or self-care sector, such as make-up and beauty products companies.
Does Beautiful Mean Good? Personalised Canvas Tote Bags: Functional and Practical Shopper Bags
Sometimes you are forced to choose between a nice accessory and a comfortable one. In the case of personalised canvas tote bags, however, one does not exclude the other. Their size is generally large enough to allow those who use them to put everything they need inside.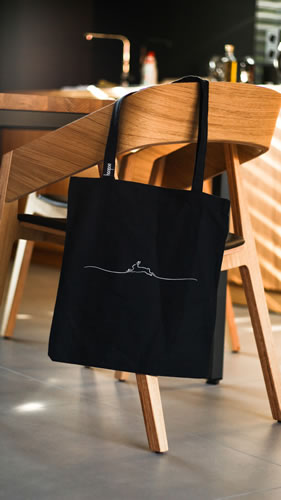 From wallets to document holders, from folding umbrellas to notebooks. Personalised canvas tote bags do replace backpacks, not least because of their resistance. The canvas, which is mainly cotton cloth, is a very sturdy fabric. It guarantees maximum comfort and safety even when you have to carry several objects.
Besides, it has a soft and pleasant feel to the touch. These tote bags are made even more efficient by the handles. Although they differ from model to model, they are generally robust and not too thin. In this way, they guarantee excellent portability whether the bags are put on the shoulder or held by hand. Not least, the thickness of the handles makes the personalised canvas tote bag very comfortable even when carrying a considerable weight. Thanks to all these features, canvas tote bags are very efficient as corporate gifts. They are able to help those who receive them in the needs of every day. They are good for groceries and for walking to school or to the office.
Contribute To a Green World with Personalised Canvas Tote Bags: An Eco-Friendly and Fashionable Corporate Gift!
In recent years, attention to the environmental problem is growing. Accordingly, the number of promotional eco-friendly products is increasing as well. These items are designed to safeguard the planet. They also give companies the chance to take part in the defence of the environment while promoting their own brand as green. Promotional eco-friendly notebooks and personalised wooden pens are just two examples. However, the sustainable versions of the most common corporate gifts are not the only green options. Personalised tote bags have been an all-round eco-friendly alternative from the outset.
In the same way, personalised canvas tote bags help to discourage the use of plastic and do a good deed for the ecosystem, too. The same goes for other tote bags made with natural fibres, such as printed cotton bags and promotional jute bags. Not only that, but canvas tote bags will prove more comfortable and convenient than disposable bags as well. Thanks to their elegant design, they can be used to hang out and as shopping bags if necessary. Let's not forget their capacity and resistance. These qualities make them perfect for a sudden stop at the supermarket or in a store.
Too Much of a Good Thing? Not With Personalised Canvas Tote Bags! Here's How and When to Use Them
Although they are corporate gifts of undoubted elegance, personalised canvas tote bags do not require special occasions to be showed. On the contrary, they will give a touch of charm to every look, without ever being too much. The canvas, with its natural appearance, makes it the perfect accessory to complete any type of outfit. Being a resistant and easily washable material, it can be used for days out as well. No wonder if you see a personalised canvas tote bag in the park! Similarly, they can become beach bags, too.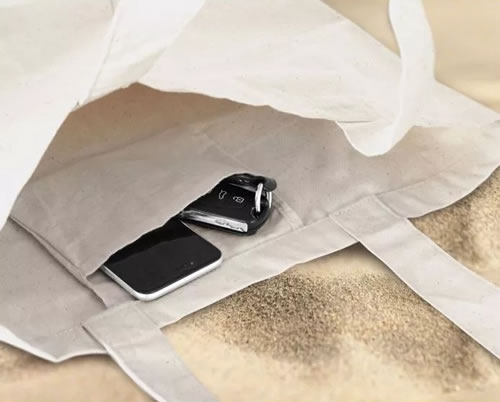 Another option is to use them in the city. You can go shopping, take a walk or to go to university or work. Many students prefer them to backpacks and put everything they need for their study day. Even those who work in an office can use them and enjoy their roomy interior.
A Classy Item, But Suitable for Everyone! Who to Give Personalised Canvas Tote Bags to
In conclusion, personalised canvas tote bags are the ideal corporate gift to give a touch of class to everyday life. By giving them away, you can only make a good impression. You will offer your customers an original item that aims to break the monotony. It will encourage them to always look for an extra something that can make their days special.
Personalised canvas tote bags can be given to anyone. A company that deals with the world of beauty can give them to its customers at a fair. They are also good as gifts with the purchase of a product or the use of a service. You can then add a beauty item to them. You can go for personalised manicure sets and branded make-up sets or personalised compact mirrors, to name a few.
However, they can be used by any type of company. For instance, by a brand that wants to give a corporate gift to its employees. In this case, a mixed gift can be a good idea. The company can offer canvas tote bags to female and personalised rucksacks to male workers. They can then be adopted as promotional products by summer centres or as merchandising accessories for universities.
In other words, whatever your business sector, you can only benefit by choosing personalised canvas tote bags to promote your brand. They are corporate gifts that convey a very clear message. That is, saving the planet without giving up comfort and a chic look.
Did you like this content? Click here to download it.
Printed canvas shopper bags with your printed logo are a thought that lasts over time, a memory that every person who interacts with your company carries with them, a promotional item that, using it, will unknowingly advertise your brand. Printed canvas shopper bags are a simple and easy to use objects and this is the added value of the promotion that you will be able to obtain through this kind of promotional item. On this page you will find more than one type of printed canvas shopper bags, so that you can choose the promotional item that best suits your brand or your communication with object, based on price, colour, size, shape.
Where can I found all the information on printed canvas shopper bags?
Information about canvas shopper bags such as quantities availability in stock, printing variables, prices, exact sizes of the items are visible on the relevant page dedicated to the product. It is possible to create customized estimates and graphic drafts in total autonomy by clicking on the two red buttons clearly visible on the page. If you need more information about cotton tote bags, we are always available via chat, email, phone.
How can I see my logo on printed canvas shopper bags before the order?
Printed canvas shopper bags, personalised cotton tote bags or branded eco shopping bags are perfect to be personalized but...how can I see my canvas shopper bags with my logo before ordering on HiGift? It's very simple, just follow these steps. You are now in the printed canvas shopper bags category, choose your item and, once inside the product sheet, click on try your logo. In this tab you can try your own writing on the personalized item or directly upload your logo and test your promotional article. You can even eliminate the colored background of your logo. Don't worry, your graphic proof is not the official proof that will go into production! That will be provided by us after the order, at the latest within 24 hours.
How can I calculate an estimate for printed canvas shopper bags?
On HiGift you can make, download and save all the estimates you need in your personal area! You are now on printed canvas shopper bags category, select your favorite customizable item and, once inside the product sheet, click on get your price and buy. Just enter the quantity, the color of canvas shopper bags, the type of customization you require based on the characteristics of your logo. In a few clicks you will be able to get your quote. At this point you can download it or save it in your personal area. If you want to revise the quote, just go back by clicking on the appropriate button. If you add various products such as canvas shopper bags, cotton tote bags or eco shopping bags to your cart, you will also be able to download or save the overall estimate of all your promotional items before checking out. In this way you can do all the tests you want with your favorite corporate gifts!
Can I obtain some discounts with the purchase of printed canvas shopper bags?
If you are looking for personalized cheap canvas shopper bags , here you are in the right place. In fact, on HiGift you can find different ways to save on your corporate gifts such as canvas shopper bags, cotton tote bags or eco shopping bags. Also if you buy a small quantity of canvas shopper bags, you can save on the cost each, which decreases as quantities increase. Furthermore, by registering on our site you will participate in the HiGift Circle loyalty program which will allow you to obtain increasingly exclusive benefits as you climb your status. How to get to be a Platinum customer? Just buy your corporate gifts from us, so, once you have reached a certain spending threshold, you can scale from Bronze to Silver up to Gold and finally Platinum to get, among other advantages, an important discount on the purchase of all the promotional items present on the site. Finally, if you want to stay updated on discounts and promotions that can include canvas shopper bags, cotton tote bags o eco shopping bags, subscribe to our newsletter, you will receive it monthly and will always contain news on discounts and benefits for you.
Branded Merchandise have multiple benefits for businesses. They can be part of corporate merchandising, a promotional and advertising tool for customers, and also a gift for employees during holidays, anniversaries or corporate anniversaries. They are useful tools to leave a memory of the brand during events, fairs, promotions to potential customers. Promotional items customized with your logo, if chosen carefully with respect to the communication message you want to convey, undoubtedly create added value to your brand.
Printed Canvas shopper bags - FREQUENT QUESTIONS
Custom shoppers remain forever on the podium as winners of the best promotional item ever given away. It may seem like a joke, but it's not! Anyone who receives a printed canvas shopper bags, as a gift, from their favorite brand, declares to appreciate it and use it on a daily basis. Think about how many opportunities there are to use a shoppers: really many times. There are shoppers of all types, models and shapes. We need to know how to choose them based on our target and the occasion in which we are about to pay homage. The printed canvas shopper bags, for example, are ideal for those who want to give a eco fiendly bags, resistant, of a high weight, which can act as a real handbag. Often the beauty centers, during the launch of their summer products or even during promotions in the store, they choose to give canvas shoppers as a gift to incentivize the purchase or following a collection of points as a customer reward. This does not increase sales, but it also gives a lot of visibility to the brand and associates it with several positive concepts.
The printed canvas shopper bags are a promotional items that offer great visibility to your brand. This large space must be exploited to the fullest. It is really important to think about the graphics to be created, to insert your logo in a fine and elegant way. Making an eye-catching graphic print is the only way to see your gift used by your customers and only then will you understand if your attempt to give a promotional item was appreciated or not. In each product sheet, dedicated to the canvas shoppers to be customized, you will find the suitable customization techniques and the maximum possible dimensions for each bag. We strongly advise you to analyze your logo before deciding which personalization technique is best for you. Canvas shoppers are commonly customized through transfer and embroidery. Here, below we explain, briefly, what they consist of and what printing effect they guarantee:
Embroidery: Embroidery is obtained thanks to the use of special automatic sewing machines and is used for the personalization of textile products with high quality and long-lasting results. However, it is not possible to obtain the perfect matching of the pantone color of the logo, due to the limited colors of the embroidery threads available.
Silk-screen transfer: it is a printing technique that exploits the printing method of silk-screen printing, but manages to obtain better results on the most complex and elaborate logos. The printing technique is not done via the frames, but through a heat press that deposits the color on the desired object using a silicone paper filled with ink. This print guarantees the respect of the pantone color and a defined and very bright print effect.
Verifying every detail is important. It is therefore normal to buy Printed Canvas shopper bags without having touched them can block your purchase process. For this on HiGift it is possible to receive a sample before ordering the entire quantity of the Canvas shopper bags. The procedure is very simple: just click on the red button calculate your quote and buy and enter 1 in the desired quantity. Then need to click on confirm order to proceed to purchase the sample without the desired print, after registering on our site or logging in if you are already a customer. In many cases it is also possible to customize the sample with your own logo, in order to be able to see the finished promotional product. Just choose the personalization on the calculator and that's it. To find out the cost of the neutral sample, go to the price summary that you see in the product sheets of Canvas shopper bagsand you will find it highlighted. In case the timing does not allow you to wait for the receipt of the sample to place the order, write to our customer service, we will be happy to help you with information or photos of the selected product.
You can order your
printed canvas shopper bags
quickly by following these steps:
If you are not already our customer, sign in on HiGift or log into your account.
Choose the promotional item you prefer and, once you have entered the product sheet, click on the appropriate red button calculate your quote and buy.
Enter the quantity and possibly the color of canvas shopper bags, choose the type printing and follow the steps indicated until you have the final quote.
Click on confirm order to proceed with the purchase.
When ordering, you can upload your logo, or do it later in your personal area within the relevant order. Our staff will proceed to make you a free print draft to show you the
printed canvas shopper bags with your logo
.
For more information click here
.
After your approval, we will proceed with production and you will receive Canvas shopper bags in 15-17 days. If, on the other hand, you have purchased canvas shopper bags without any customization, you will receive the goods in 3-4 days.
If you want to know more about delivery time, visit this page
. For more information on placing orders visit the section
how to order
. If you have doubts about payments, visit the section
payments