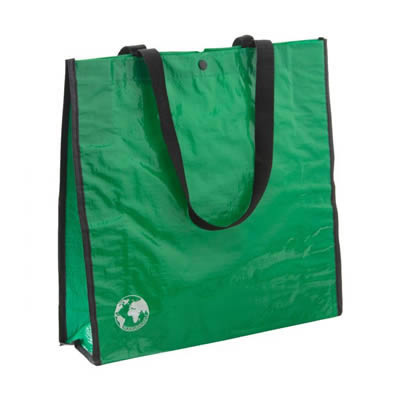 Promotional Eco Friendly shopping bags
Promotional Eco Friendly shopping bags: green fashion at your fingertips!
Read more details on
Spread a Green Style with Our Printed Eco-Friendly Tote Bags!
The terms 'ecological' and 'eco-friendly' are on the agenda these days. The reason is simple and well known to everyone. Our planet is in danger and everyone, from governments to citizens, is called to make their contribution to improving its condition. Choosing promotional eco-friendly products to enhance a brand is then not just a fashion. On the contrary, it responds to a much deeper need that involves everyone.
If a company is interested in the environmental issue, promotional campaigns may be a way to show it. These may include giving away promotional eco-friendly products. Whatever the type of promotion, this strategy can prove to be a real boost, both for the brand and for the planet.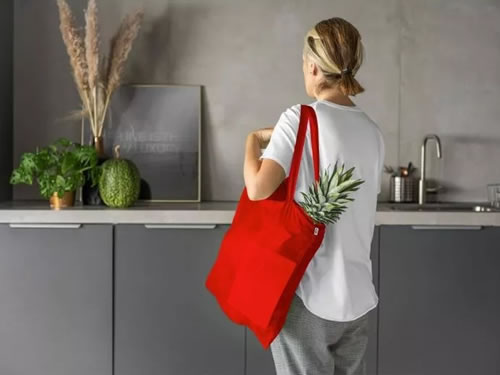 Personalised corporate gifts are widely used for advertising purposes. It goes without saying that they are incredibly effective in spreading the name and logo that are imprinted on them. This is because they stay with the customer even after the event or the purchase of a product. By doing so, they constantly remember the company and connect it to positive emotions. A successful corporate gift is useful and attractive. Thanks to these features, it will be used often. Every time, it will help customers in their daily tasks and bring the logo and the name of the brand to their attention.
A promotional eco-friendly product, of course, has all these features. Besides that, however, it conveys a very important message. It shows that the company is taking part in the defence of the environment. Not only that, but it is customers themselves who become the main actors of such an important movement. By using a green item, they avoid using materials that are harmful to the planet. Plus, they convey the importance of going for eco-friendly options to those who are close to them. One of the effects of corporate gifts is that they spread a message. And promotional eco-friendly products do more than getting across the environmental spirit. As a matter of fact, printed wooden pens or promotional eco-friendly water bottles will tell anyone that your company is committed to a sustainable world.
Printed Eco-Friendly Tote Bags: Why Are They Among the Best Corporate Gifts for A Green Campaign?
The variety of promotional eco-friendly products on the market is significant. The offer is in constant growth, thanks to the spread of awareness on the global scale. Adopting green versions of items of daily use is quite beneficial. It reduces the consumption of plastic, the emission of CO2, and the waste of natural resources. So, how do you choose the right one for your company?
An IT store or a brand which is active in the technology field will find custom eco-friendly gadgets interesting. On the other hand, a restaurant or a bar can look at custom eco-friendly kitchen products. There, they will find the best ones to set up their place. Of course, timeless promotional products are worth mentioning, too. They go well for any type of activity. From pens to promotional cork keyrings, the options are different and can meet any need.
Personalised tote bags are among the corporate gifts which are perfect for any company. Suitable for any occasion, they can be used as shopping bags or as fashion accessories. A tote bag with the logo of the brand can be used by anyone. It has, however, another quality. That is, it can be given away together with other promotional products. You will just have to place the corporate gifts inside the tote bag, and you will create a two-in-one gift with guaranteed success. It goes without saying that, if you choose eco-friendly accessories, the perfect choice to store them will be a printed eco-friendly tote bag.
What Does 'Eco-Friendly' Mean in the Case of Printed Eco-Friendly Tote Bags?
In the world of promotional products, printed cotton bags and personalised canvas tote bags have great success. Personalised jute bags, with their rustic and original design, should not be left aside either. These are all sustainable accessories because they are made with natural materials. So how do they differ from eco-friendly tote bags?
The term 'eco-friendly' generally refers to a product that does not harm the environment or limits damage. Using natural materials such as cotton or wood is a strategy of undisputed effectiveness. However, this is not the only way to go. There are several possibilities to help our planet. These include the use of recycled as well as biodegradable or compostable materials.
The section of printed eco-friendly tote bags includes products made with the latter method. The models are varied, because they differ – among others – for the materials with which they are made. There is only one aspect that they all share, and this is enough to make them interesting and effective. That is, they respect the environment.
Printed Eco-Friendly Tote Bags Models – From Materials to Design, Green Alternatives Have Never Been So Many!
The choice of the printed eco-friendly tote bag which best suits your business will involve several steps. First of all, selecting the model. You will have to take into account size, material, and design. After that, you can move on to customisation. This phase will determine how your eco-friendly tote bags will look at the end. By choosing the colour and the print, you will be able to best represent your brand with a simple but very useful corporate gift.
Printed Eco-Friendly Tote Bags: Green Materials
From RPET to recycled cotton, there are many green alternatives to disposable plastic and natural materials. In our selection of custom eco-friendly bags you will find, among others:
Printed eco-friendly tote bags in RPET. This material is a very resistant recycled polyester. One of its main qualities is that it can be recycled again.
Printed eco-friendly tote bags in recycled cotton. This is no doubt the ultimate eco-friendly choice. It reuses a material that is sustainable by itself.
Printed eco-friendly tote bags in recycled paper. This choice too conveys the commitment of the company to a greener world.
Depending on the material selected, you will have different types of customisations to choose from. So, for instance, digital printing is suited for all eco-friendly tote bags. However, models made with recycled cotton will allow embroidery as well. With this technique you will have a refined and elegant result, whatever logo, design or writing you wish to print.
Choose Your Printed Eco-Friendly Tote Bags: From Simple Items to Stylish Designs
The aesthetic rendering is crucial. In order to be used, a corporate gift must not only be useful. It should also meet the tastes of the customer and make them feel special. Customisation allows all this. However, the choice of the basic model plays its role in it as well. The options are countless. You will find long and wide printed eco-friendly tote bags.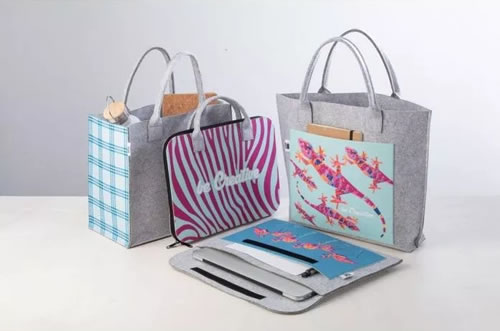 Plus, you will see models with an outer pocket. This is convenient for storing, for instance, the items you want to keep close at hand. The handles, too, differ. They can be longer or shorter, stiff or soft. In any case, they will be strong enough to make the tote bag comfortable and functional. There are custom foldable tote bags, too. They are so practical that you can always carry them in your bag.
Depending on the shopping bag you selected, you can then choose between different colours. In some cases, you may even customise the entire surface according to your tastes and needs. The choice of the product will depend exclusively on the result you want to achieve. The use you envision for your tote bags may be relevant as well. Some bags made with recycled materials, for instance, can be worn as a fashion accessory. These models may be ideal for a female clientele.
A simple design can, however, be perfect for a varied audience, because it will most likely meet the tastes of everyone. Finally, a bright colour will attract the attention of passers-by and create a nice contrast with your logo. Last but not least, it will bring joy, so your customer will associate your brand with a positive feeling. Even in this case, however, a neutral colour may match better with the style of your company and be used by people with diverse tastes. It will then be the target and the effect you want to achieve that will guide your choice. In any case, with printed eco-friendly tote bags, you will be sure to give a useful and appealing corporate gift. Plus, they will succeed in promoting not only your brand, but a sustainable lifestyle as well.
Did you like this content? Click here to download it.
The success in giving promotional eco friendly shopping bags does not only lie in choosing the right type, but also in devising a particular design or message that most strikes the attention of those who receive the gift, and also accompanying it with your logo. Promotional eco friendly shopping bags are among the most popular corporate gifts; they help to give visibility, personality and uniqueness to your brand. A useful, classic gift that is renewed to keep up with the times! In our stock you will find both promotional eco friendly shopping bags cheaper to use as personalized gifts, and premium gifts personalised eco shoppers that will allow you to exalt yourself from the competition thanks to their unique design and their quality.
Where can I found all the information on promotional eco friendly shopping bags?
Information about eco friendly shopping bags such as quantities availability in stock, printing variables, prices, exact sizes of the items are visible on the relevant page dedicated to the product. It is possible to create customized estimates and graphic drafts in total autonomy by clicking on the two red buttons clearly visible on the page. If you need more information about eco tote bags, we are always available via chat, email, phone.
How can I see my logo on promotional eco friendly shopping bags before the order?
Promotional eco friendly shopping bags, personalised eco shoppers or custom eco tote bags are perfect to be personalized but...how can I see my eco friendly shopping bags with my logo before ordering on HiGift? It's very simple, just follow these steps. You are now in the promotional eco friendly shopping bags category, choose your item and, once inside the product sheet, click on try your logo. In this tab you can try your own writing on the personalized item or directly upload your logo and test your promotional article. You can even eliminate the colored background of your logo. Don't worry, your graphic proof is not the official proof that will go into production! That will be provided by us after the order, at the latest within 24 hours.
How can I calculate an estimate for promotional eco friendly shopping bags?
On HiGift you can make, download and save all the estimates you need in your personal area! You are now on promotional eco friendly shopping bags category, select your favorite customizable item and, once inside the product sheet, click on get your price and buy. Just enter the quantity, the color of eco friendly shopping bags, the type of customization you require based on the characteristics of your logo. In a few clicks you will be able to get your quote. At this point you can download it or save it in your personal area. If you want to revise the quote, just go back by clicking on the appropriate button. If you add various products such as eco friendly shopping bags, eco shoppers or eco tote bags to your cart, you will also be able to download or save the overall estimate of all your promotional items before checking out. In this way you can do all the tests you want with your favorite corporate gifts!
Can I obtain some discounts with the purchase of promotional eco friendly shopping bags?
On HiGift there are several ways to buy cheap eco friendly shopping bags. The first and most obvious: if you buy eco friendly shopping bags, eco shoppers or eco tote bags iin huge number, the price per item will be lower. If you buy the same items in smaller quantities, you will have a higher price each. This detail is clearly visible in the price table on each product sheet: it is often enough to add a minimum quantity of eco friendly shopping bags to get a better price. Also, if you subscribe to our newsletter you will be updated on the promotions we release every month. That's right, you got it right: you can find promotions on promotional eco friendly shopping bags, that is the articles you are looking for! If you become our customer you will also be able to access the HiGift Circle loyalty program which will allow you to have exclusive benefits by climbing the statuses. That is, more eco friendly shopping bags, eco shoppers or eco tote bags you buy, the sooner you will be able to reach the threshold for your passage of status and obtain increasingly important benefits, discounts included.
Corporate Gifts have multiple benefits for businesses. They can be part of corporate merchandising, a promotional and advertising tool for customers, and also a gift for employees during holidays, anniversaries or corporate anniversaries. They are useful tools to leave a memory of the brand during events, fairs, promotions to potential customers. Promotional items customized with your logo, if chosen carefully with respect to the communication message you want to convey, undoubtedly create added value to your brand.
Promotional Eco Friendly shopping bags - FREQUENT QUESTIONS
Custom bags are a promotional items widely used by shops, bookstores, companies work in the field of wellness, also by associations, non-profit companies and institutional bodies.
People who received custom shopping bags appreciate and carry them because they are useful and saving for the environment.
Personalized shopping bags have had an incredible expansion in recent years, thanks to many non-profit organizations that wanted to promote them as alternatives to harmful plastic bags.
Shopper bags can become a real cult for those who decide to use them consistently and branded with their own image:
- Economic;
- Eco-firendly;
- Foldable and therefore take up little space and above all creative.

HiGift offers a wide range of personalized shopping bags that vary in shape, material and color.
They can be chosen in different colors, in different sizes and materials:
- In jute and in sustainable fabrics;
- In cotton bags, foldable shoppers, tote and eco-friendly bags.
We advise you to always choose the company gifts in line with your core business and your marketing communication, considering the various possibilities for customization: from the classic designs to the most fancy ones.
In fact, choosing corporate promotional items is not only a good way to make advertising, it helps to boost your brand awareness.
Verifying every detail is important. It is therefore normal to buy Promotional Eco Friendly shopping bags without having touched them can block your purchase process. For this on HiGift it is possible to receive a sample before ordering the entire quantity of the Eco Friendly shopping bags. The procedure is very simple: just click on the red button calculate your quote and buy and enter 1 in the desired quantity. Then need to click on confirm order to proceed to purchase the sample without the desired print, after registering on our site or logging in if you are already a customer. In many cases it is also possible to customize the sample with your own logo, in order to be able to see the finished promotional product. Just choose the personalization on the calculator and that's it. To find out the cost of the neutral sample, go to the price summary that you see in the product sheets of Eco Friendly shopping bagsand you will find it highlighted. In case the timing does not allow you to wait for the receipt of the sample to place the order, write to our customer service, we will be happy to help you with information or photos of the selected product.
You can order your
promotional eco friendly shopping bags
quickly by following these steps:
If you are not already our customer, sign in on HiGift or log into your account.
Choose the promotional item you prefer and, once you have entered the product sheet, click on the appropriate red button calculate your quote and buy.
Enter the quantity and possibly the color of eco friendly shopping bags, choose the type printing and follow the steps indicated until you have the final quote.
Click on confirm order to proceed with the purchase.
When ordering, you can upload your logo, or do it later in your personal area within the relevant order. Our staff will proceed to make you a free print draft to show you the
promotional eco friendly shopping bags with your logo
.
For more information click here
.
After your approval, we will proceed with production and you will receive Eco Friendly shopping bags in 15-17 days. If, on the other hand, you have purchased eco friendly shopping bags without any customization, you will receive the goods in 3-4 days.
If you want to know more about delivery time, visit this page
. For more information on placing orders visit the section
how to order
. If you have doubts about payments, visit the section
payments