Printed Sweatshirts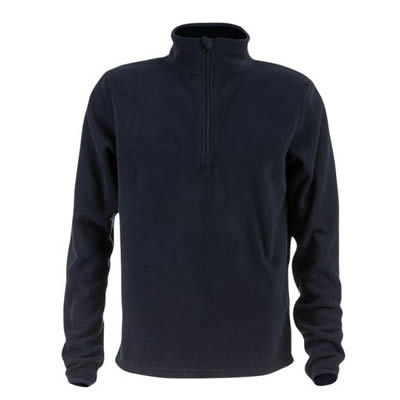 Printed Sweatshirts: easy to create, beautiful to wear!
Read more information on
Printed Sweatshirts and Custom Hoodies: The Comfortable Winter Corporate Gifts for Everyone
In the world of corporate gifts, we find some which are suitable for all types of targets, regardless of age, taste and sector of activity. These products are generally versatile and simple to customise. Besides, they show your logo to a significant number of people, thanks to their remarkable usefulness. Often, among the most popular promotional products, we find quite common accessories, of which everyone already has at least one specimen at home. This is the case of branded pens or personalised keyrings.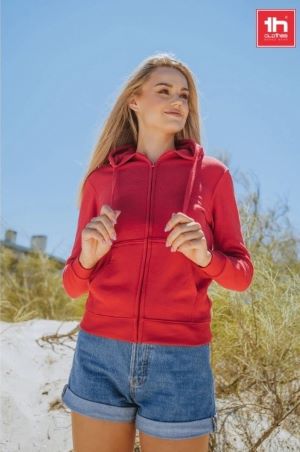 Water bottles and tote bags are good examples as well. Despite being so widespread, these objects have always held a prestigious position in the rankings of the most loved corporate gifts. Textile products share the same destiny. We see it with t-shirts and – above all – printed sweatshirts.
Personalised Corporate Gifts: How Promotional Products Make Brands Popular
What makes these objects special is not only their functionality – which, in some cases, is not limited to that of the standard accessory. Above all, it is the logo of the brand printed, engraved or embroidered on the surface that which makes the difference. It is the element that makes the item unique and inimitable. It embellishes it with a customisation that cannot be found elsewhere. Making an exclusive product means standing out because rarity is synonymous with exceptionality. As a result, giving away an original promotional product with your signature will make the recipient feel special. Besides, those who receive them will be able to show your corporate gifts as a unique item to be proud of.
The printing of the logo is decisive not only to enrich the object, but to spread the company name as well. If the customisation is successful, the passer-by will likely be intrigued by your logo and remember it. This is the first step to attracting new customers. As it is easy to guess, the communicative strength of promotional products is due to several factors. Among these, frequency of use and visual impact play a crucial role.
For this reason, accessories that offer a wide printing surface, such as personalised tote bags, are a guarantee of success. With the available area you can apply your logo so that it is big enough to be visible to everyone, even at a distance. Passers-by, friends and colleagues of your customer will be fascinated by it. Maybe they will ask for information about your reality. Or perhaps they will write down your name, as they will easily read it on your corporate gifts. This is one of the strengths of printed sweatshirts and personalised hoodies.
The Strength of Printed Sweatshirts and Custom Hoodies: Useful and Eye-Catching, They Are the Way to Maximum Visibility
The first advantage that you benefit from when you decide to print sweatshirts is their undisputed usefulness. Especially in the colder months, this corporate gift can turn out to be a pleasant surprise for customers and employees. Anyone will be happy to receive an accessory with which to warm up during the winter days. They can use it at work, at the university as well as while they are on the go or at a friend's place. The world of fashion has been one of the most loved for years. Accordingly, branded clothing is always well received by the public. This is not surprising if you think that people increasingly aim to stand out and define their identity.
Personalised sweatshirts and custom hoodies help you to distinguish yourself from the mass. This applies as much to the brand that distributes them as it does to the customer that uses them.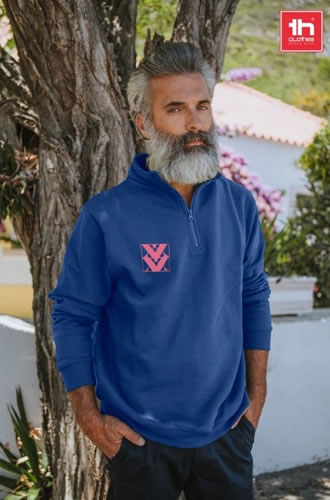 The recipients of the corporate gifts and those who – casually or intentionally – look at the logo will recognise the company. Customers, on the other hand, will attract the attention of curious looks thanks to a unique and captivating item. Obviously, the large print area available plays its part in the strong advertising impact of printed sweatshirts. A glance will be enough to remember your name. The print will be eye-catching and sharp enough to imprint itself in the memory of the observer in the blink of an eye.
Do You Want to Print Sweatshirts? Apply Your Logo on Your Team's Next Uniform!
If a team wear a uniform, it has different qualities. First of all, it is easy to recognise. This makes it smoother for the public to interact with it. Besides, it conveys the image of a close-knit and united team. For this reason, a lot of bars, pubs and shops use printed T-shirts with the logo of the business in the summer. They can adopt the same strategy with personalised sweatshirts or custom hoodies in winter. In this way, they will keep their promotional impact high while offering their team a piece of clothing way more suitable for the season.
It is only a little attention, but it may suffice to improve the relationship within the work reality. Your employees will see their comfort put first by the employer. Moreover, wearing a custom-made uniform, it will be way easier for them to carry out their tasks.
How To Create a Complete Uniform: Corporate Gifts to Match Your Printed Sweatshirts
Personalised sweatshirts as well as custom hoodies contribute positively to the way the public perceives your business. Besides looking consistent and cohesive, your company will show attention to detail and present itself as reliable. This impression can be reinforced by adding other personalised fashion accessories as well.
The most popular options are the various types of personalised hats and caps. They will all bring out your logo. We find personalised caps – which create a perfect sporty look – as well as custom bucket hats – ideal for a refined look. These items are all perfect for catering activities because they ensure maximum hygiene during service.
How To Best Print Sweatshirts and Branded Hoodies? Useful Tips
Creating printed sweatshirts and personalised hoodies is a great marketing strategy even if your company's target is customers. Comfort and look will distinguish your corporate gifts even in this case. However, the way in which you will print your sweatshirt or hoodie is crucial. The options are different, and the choice depends on the outcome you aim at. If you want to focus on visual impact, nothing is better than digital printing. With the definition of details and the high contrast between colours, your logo will no doubt capture the attention of passers-by. If, on the other hand, you prefer giving a refined image of the brand, you should go for embroidered sweatshirts.
The final effect, both in terms of weareability and aesthetic performance, is determined by the model as well. In particular, on our website you will find:
Personalised hoodies. With this type of sweatshirt, your customers will be able to shelter themselves from the rain at all times.
Printed sweatshirts and custom hoodies with zipper. These models are very comfortable to wear and take off at any time. For this reason, they are perfect even for the beginning of spring, when it can be both cold and warm within a single day.
Personalised sweatshirts with a crew neck. Their classic design is always winning.
Custom fleece sweatshirts. This material is ideal for keeping you warm and comfortable.
Personalised RPET sweatshirts. This is the perfect choice if you want to promote eco-friendly clothing.
Printed sweatshirts made with a mix of cotton and polyester. These models are the best match for those who want to win the target's approval with one of the most beloved fabrics ever.
Personalised sweatshirts and custom hoodies for men, women and unisex models. This range allows you to offer your target a 100% customised gift.
The variety is considerable, but all models share one key quality. They are warm and perfect as winter corporate gifts. Not least because they can be given away along with other products. Your customers will appreciate a complete gift even more. And you can achieve this by simply including custom gloves in your offer. With such items, they will be able to defend themselves from the cold completely. For your team, you can refine your work uniform with personalised badges or custom pins. These little accessories will make each member even easier to recognise and address. As a result, the customer will feel even closer to your reality.
In conclusion, creating printed sweatshirts and custom hoodies is a valid move for several reasons. A sweatshirt will be the key to leave your customers a positive memory of your company and offer your team a comfortable corporate gift which shows attention to their needs at all times of the year. With your logo well in sight, they will be able to spread your name far and wide. With personalised sweatshirts and branded hoodies, you will show that you want to offer your customers and your staff the highest comfort. All thanks to corporate gifts that everyone already have, but that no one can do without. Especially if you have made them special with your print.
Did you like this content? Click here to download it.
Printed sweatshirts with your printed logo are a thought that lasts over time, a memory that every person who interacts with your company carries with them, a promotional item that, using it, will unknowingly advertise your brand. Printed sweatshirts are among the most popular corporate gifts; they help to give visibility, personality and uniqueness to your brand. A useful, classic gift that is renewed to keep up with the times! On this page you will find more than one type of printed sweatshirts, so that you can choose the promotional item that best suits your brand or your communication with object, based on price, colour, size, shape.
Where can I found all the information on printed sweatshirts?
Information about sweatshirts such as quantities availability in stock, printing variables, prices, exact sizes of the items are visible on the relevant page dedicated to the product. It is possible to create customized estimates and graphic drafts in total autonomy by clicking on the two red buttons clearly visible on the page. If you need more information about hoodies, we are always available via chat, email, phone.
How can I see my logo on printed sweatshirts before the order?
Printed sweatshirts, personalised hoodies or promotional zip sweatshirts are perfect to be personalized but...how can I see my sweatshirts with my logo before ordering on HiGift? It's very simple, just follow these steps. You are now in the printed sweatshirts category, choose your item and, once inside the product sheet, click on try your logo. In this tab you can try your own writing on the personalized item or directly upload your logo and test your promotional article. You can even eliminate the colored background of your logo. Don't worry, your graphic proof is not the official proof that will go into production! That will be provided by us after the order, at the latest within 24 hours.
How can I calculate an estimate for printed sweatshirts?
On HiGift you can make, download and save all the estimates you need in your personal area! You are now on printed sweatshirts category, select your favorite customizable item and, once inside the product sheet, click on get your price and buy. Just enter the quantity, the color of sweatshirts, the type of customization you require based on the characteristics of your logo. In a few clicks you will be able to get your quote. At this point you can download it or save it in your personal area. If you want to revise the quote, just go back by clicking on the appropriate button. If you add various products such as sweatshirts, hoodies or zip sweatshirts to your cart, you will also be able to download or save the overall estimate of all your promotional items before checking out. In this way you can do all the tests you want with your favorite corporate gifts!
Can I obtain some discounts with the purchase of printed sweatshirts?
If you are looking for personalized cheap sweatshirts , here you are in the right place. In fact, on HiGift you can find different ways to save on your corporate gifts such as sweatshirts, hoodies or zip sweatshirts. Also if you buy a small quantity of sweatshirts, you can save on the cost each, which decreases as quantities increase. Furthermore, by registering on our site you will participate in the HiGift Circle loyalty program which will allow you to obtain increasingly exclusive benefits as you climb your status. How to get to be a Platinum customer? Just buy your corporate gifts from us, so, once you have reached a certain spending threshold, you can scale from Bronze to Silver up to Gold and finally Platinum to get, among other advantages, an important discount on the purchase of all the promotional items present on the site. Finally, if you want to stay updated on discounts and promotions that can include sweatshirts, hoodies o zip sweatshirts, subscribe to our newsletter, you will receive it monthly and will always contain news on discounts and benefits for you.
Promotional Products have multiple benefits for businesses. They can be part of corporate merchandising, a promotional and advertising tool for customers, and also a gift for employees during holidays, anniversaries or corporate anniversaries. They are useful tools to leave a memory of the brand during events, fairs, promotions to potential customers. Promotional items customized with your logo, if chosen carefully with respect to the communication message you want to convey, undoubtedly create added value to your brand.
Printed Sweatshirts - FREQUENT QUESTIONS
Custom clothes is a very important step for creating an image identity and brand positioning.
Custom appreal is a sign of a consolidated image and professionalism.
It also creates a sense of belonging and loyalty inside groups.
It's true that the dress does not make the monk, but it certainly helps in the institutionalization of its image.
Nowadays the corporate image identity it's important as the sold product.
Personalized sweatshirts and hoodies are ideal for gyms, sports schools and also as a dress code for companies or promotional items for clients.
HiGift offers a wide range of sweatshirts and hoodies to be customized according to the shape, material and color required.
We advise you to choose corporate gifts, always taking care of your core business and your line marketing strategy, considering the different possibilities of customization: from the classic types to the most fancy and blithe designs.
Spread your mission, vision and values through your promotional items and choose it carefully to express your brand. In our dedicated section of our web site you will find many ideas suitable for your logo.

Verifying every detail is important. It is therefore normal to buy Printed Sweatshirts without having touched them can block your purchase process. For this on HiGift it is possible to receive a sample before ordering the entire quantity of the Sweatshirts. The procedure is very simple: just click on the red button calculate your quote and buy and enter 1 in the desired quantity. Then need to click on confirm order to proceed to purchase the sample without the desired print, after registering on our site or logging in if you are already a customer. In many cases it is also possible to customize the sample with your own logo, in order to be able to see the finished promotional product. Just choose the personalization on the calculator and that's it. To find out the cost of the neutral sample, go to the price summary that you see in the product sheets of Sweatshirtsand you will find it highlighted. In case the timing does not allow you to wait for the receipt of the sample to place the order, write to our customer service, we will be happy to help you with information or photos of the selected product.
You can order your
printed sweatshirts
quickly by following these steps:
If you are not already our customer, sign in on HiGift or log into your account.
Choose the promotional item you prefer and, once you have entered the product sheet, click on the appropriate red button calculate your quote and buy.
Enter the quantity and possibly the color of sweatshirts, choose the type printing and follow the steps indicated until you have the final quote.
Click on confirm order to proceed with the purchase.
When ordering, you can upload your logo, or do it later in your personal area within the relevant order. Our staff will proceed to make you a free print draft to show you the
printed sweatshirts with your logo
.
For more information click here
.
After your approval, we will proceed with production and you will receive Sweatshirts in 15-17 days. If, on the other hand, you have purchased sweatshirts without any customization, you will receive the goods in 3-4 days.
If you want to know more about delivery time, visit this page
. For more information on placing orders visit the section
how to order
. If you have doubts about payments, visit the section
payments