Custom Winter hats
Custom Winter hats: the most appreciated promotional products for cold seasons!
Below more information on
Custom Beanies: The Comfortable Winter Accessory That Is at Once Useful and Stylish!
Everyone has hats and caps in their closet. From baseball caps to straw and bucket hats, these simple and classic accessories don't seem to be about to go out of style. In fact, they are far from it. Their use seems to be constantly increasing at all times of the year. The category of personalised hats and caps presents items suitable for all seasons, from summer to winter. From winter beanies to personalised straw hats for summer, the assortment will always have something to offer!
Their strength is that they combine at least three features that are always appreciated. Hats, caps and beanies are comfortable, thanks to their small size and the ease with which they can be folded and stored in the bag. They are useful as well, especially in summer and winter, when they protect us respectively from the sun and the cold and, in all cases, from the wind.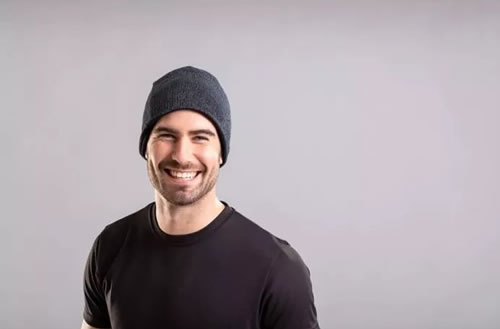 Last but not least, they are aesthetically pleasing and can add a touch of flair to any outfit.
It is not by chance that these are the qualities that distinguish a successful promotional product and that make personalised hats ideal items to sponsor a brand. Perfect for companies working in the fashion industry or for clothing stores, their usefulness makes them a viable option for any business. Customising them will be the key to giving them the imprint of your company. You will thus turn them into unique fashion accessories that will be loved by your audience or your employees.
Take Your Custom Beanies for Your Winter Time!
Custom beanies cannot miss within this category. These models have a very ancient origin, dating back to the fifteenth century. In principle, they were used in cold areas. Of course, these early versions were not the same as those we find on the market today. Their evolution has led them not only to change aesthetically, but also to spread in every places.
Although cold temperatures are taking longer than usual due to global warming, they have not faded away. Not only that, but the sudden and unstable seasonal change only increases the need to keep yourself warm. So, you always need to have the right accessories at hand to protect yourself from the sudden cold or wind. Personalised baseball caps are a perfect corporate gift for the whole year. Of course, they are not only for sports or hiking. This is not, however, the only option.
Besides scarves, gloves and jackets, what should not be missing in a winter wardrobe is the beanie or winter hat. The variety of hats available on the market nowadays is very wide. Choosing them as promotional products for your company will surely bear its fruits, since these accessories are not only useful, but also increasingly in demand.
The Success of Custom Beanies Today: How Usefulness and Appeal Merge Together
If on the one hand the cap was created for the need to shelter from the cold in Northern countries, its diffusion was not only the result of its usefulness. This model has soon climbed the ranking of the most appreciated fashion accessories. Especially in recent years, it has become a very coveted item.
Custom Beanie Models: From Pompon to Simple Design
In the fashion industry, the pom-pom beanie is a great classic. It looks cute and playful, so that it recalls children, even though it is not limited to them only.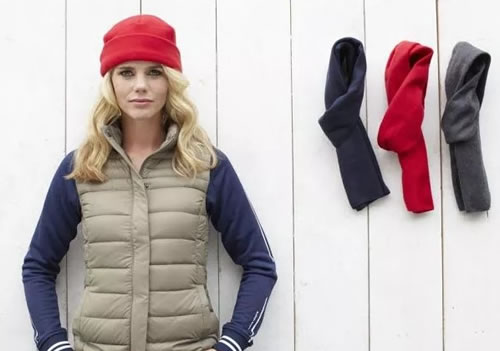 The pompon is increasingly frequent not only on caps, but on clothes and accessories such as scarves, too. Many people want it on their own clothing, teenagers and adults alike. A hat with a pom-pom – also called bobble hat – is a nice gift for people of any age. In the case of companies, it is a perfect corporate gift for any target.
In addition to these models, we find beanies of the most classic shape. With a simple and linear design, they can be customised by choosing the colour and, of course, the print to make them unique. With a classic branded beanie you will always be on the safe side, especially if you choose a neutral colour that can be combined with all looks.
Choosing Your Custom Beanie: How to Find Your Next Fashion Accessory
The choice of the model, the colour and the print will determine how much your gift or promotional product will be appreciated. Especially since, as we mentioned, the beanie is a customised fashion accessory. As such, it will be used based on its aesthetic performance. Think about personalised bracelets, which are worn for their appearance or meaning. Even more accurate is the example of branded smartwatches. Many are fond of them not only for their incredible functionality, but also for the way they complete the outfit.
If it is a gift for a friend or relative, you will just have to choose the favourite type and colour of the recipient. If you are not sure about their tastes, you can look at their style to choose the model that could best suit them. On the other hand, if a company wants to give branded beanies as personalised corporate gifts, it will have to consider more aspects. In particular, it should take into account the effect that its promotional products will have on the audience, that is, which image of the company it will convey.
Giving Away Branded Beanies: Which Message Can You Convey?
By giving away a custom beanie, you can express different messages. A hat with pom-pom or bright colour will communicate, for example, joy and happiness. This means that it will give the image of a cheerful and – why not – playful company. Cute corporate gifts are often a success. You can see it with personalised keyrings, which have been at the top of the most popular promotional products for years.
If, on the other hand, the beanie has a simple style and a neutral or dark colour, it will evoke seriousness and will meet the tastes of most people. Again, the world of corporate gifts offers us a very fitting example. We are talking about personalised metal pens, which stand out for their serious and professional look along with their usefulness. The biggest advantage of this type of hat, however, lies in its versatility, a quality on which it could be worth investing.
In any case, no choice is more or less appropriate as a general rule. What matters are the feelings that the brand wants to arouse in its audience and that the object is consistent with the core business and the overall image of the company. Choosing a promotional product which is in line with the style is essential to create a clientele which is loyal and as interested as possible in your offer.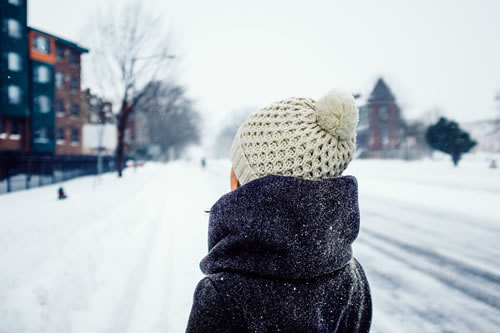 Back to Usefulness: How to Choose Branded Beanies Based on Their Function
We explored the aesthetic quality of branded beanies, trying to highlight the importance it has on how they are received. Paying attention to the look, however, does not mean losing sight of the function of this special hat. Designed to protect from the cold, the winter hat is obviously more used in cold seasons. For this reason, it will be more suitable as a Christmas gift, as a promotional product just before autumn begins or as a corporate gift at the end of the year.
On our website you will find branded beanies in fleece and polyester, which are soft to the touch. Besides, you will see cotton and RPET hats, which are perfect if you want to make the most eco-friendly choices. You can also go for a two-in-one item, which is a combination of hat and scarf. Alternatively, you can create a double gift yourself. You will just need to choose the beanie of your choice and matching one of our personalised scarves or a pair of custom gloves.
In conclusion, choosing branded beanies as corporate gifts paves the way to several possibilities. This accessory manages to appeal to a very varied audience, is useful and can be customised in various ways. This versatility will allow you to look for the style that best reflects your company, while counting on an item that will be appreciated.
Did you like this content? Click here to download it.
The success in giving custom winter hats does not only lie in choosing the right type, but also in devising a particular design or message that most strikes the attention of those who receive the gift, and also accompanying it with your logo. Custom winter hats are among the most popular customizable promotional items on the market, maybe because they are easy to use and indispensable in everyday life. If you imagine them with your communication message imprinted, it is sure to be a hit. In our collection you will see a wide range of custom winter hats, available in different colours and prices. Choose from if what you prefer; each object can be customized with your logo or your slogan.
Where can I found all the information on custom winter hats?
All information about winter hats is reported in the product sheet of each items. Therefore, the quantities available in stock, the colours, the prices, the types of printing are always visible and updated in real time. To get a personalized quote or a pre-view of how the promotional sport winter hats with your logo could look, just click on the buttons available on the item page. For any further information do not hesitate to contact us!
How can I see my logo on custom winter hats before the order?
When you buy personalized items such as winter hats, warmer hats or sport winter hats with your logo, it is normal that you ask yourself in advance how the final result will be. With HiGift you will be able to have a vision of how your promotional items with a logo will be created, and this before purchasing. Go to the product sheet of the item you have chosen in winter hats and click on the red button try your logo. You can save your graphic draft in your personal area or download it and you will realize custom winter hats you are purchasing. Please note that this will only be your graphic proof and that the professional print proof will be provided by us in the 24 hours following your order.
How can I calculate an estimate for custom winter hats?
On HiGift you can make, download and save all the estimates you need in your personal area! You are now on custom winter hats category, select your favorite customizable item and, once inside the product sheet, click on get your price and buy. Just enter the quantity, the color of winter hats, the type of customization you require based on the characteristics of your logo. In a few clicks you will be able to get your quote. At this point you can download it or save it in your personal area. If you want to revise the quote, just go back by clicking on the appropriate button. If you add various products such as winter hats, warmer hats or sport winter hats to your cart, you will also be able to download or save the overall estimate of all your promotional items before checking out. In this way you can do all the tests you want with your favorite corporate gifts!
Can I obtain some discounts with the purchase of custom winter hats?
If you are looking for personalized cheap winter hats , here you are in the right place. In fact, on HiGift you can find different ways to save on your corporate gifts such as winter hats, warmer hats or sport winter hats. Also if you buy a small quantity of winter hats, you can save on the cost each, which decreases as quantities increase. Furthermore, by registering on our site you will participate in the HiGift Circle loyalty program which will allow you to obtain increasingly exclusive benefits as you climb your status. How to get to be a Platinum customer? Just buy your corporate gifts from us, so, once you have reached a certain spending threshold, you can scale from Bronze to Silver up to Gold and finally Platinum to get, among other advantages, an important discount on the purchase of all the promotional items present on the site. Finally, if you want to stay updated on discounts and promotions that can include winter hats, warmer hats o sport winter hats, subscribe to our newsletter, you will receive it monthly and will always contain news on discounts and benefits for you.
Promotional Items have multiple benefits for businesses. They can be part of corporate merchandising, a promotional and advertising tool for customers, and also a gift for employees during holidays, anniversaries or corporate anniversaries. They are useful tools to leave a memory of the brand during events, fairs, promotions to potential customers. Promotional items customized with your logo, if chosen carefully with respect to the communication message you want to convey, undoubtedly create added value to your brand.
Custom Winter hats - FREQUENT QUESTIONS
Hats industry has a long history. Hats have always been a special accessory and every era and culture has benefited from it and made changes and real fashions.
Lady's hat took place between the 1920s and 1950s.
There are a multiple choices of hats and caps that we can listed:
- Beanies or cowboys;
- Homburgs or sombreros;
- Coppolas, fedoras, hats or caps ..
And many others are the names and the styles of hats and caps we know.
Hats are used in winter and summer or even as an accessory to complete the outfit look. Hats and caps are an evergreen gift that gives a lot of visibility to brands.
Take a look at the complete section of hats.
HiGift offers a wide range of beanie and winter caps to be customized according to the shape, material and color required.
We advise you to choose the company gifts, always taking care of your core business and your line marketing strategy, considering the different possibilities of customization: from the classic types to more fun and blithe models.
Spread your mission, vision and values through your promotional items and choose it carefully to express your brand. In our dedicated section of our web site you will find many ideas suitable for your logo.
And If you are looking for a much sought-after that you cannot find on our website.
No problem at all.
Just contact us and We are delighted to let you know!.

Verifying every detail is important. It is therefore normal to buy Custom Winter hats without having touched them can block your purchase process. For this on HiGift it is possible to receive a sample before ordering the entire quantity of the Winter hats. The procedure is very simple: just click on the red button calculate your quote and buy and enter 1 in the desired quantity. Then need to click on confirm order to proceed to purchase the sample without the desired print, after registering on our site or logging in if you are already a customer. In many cases it is also possible to customize the sample with your own logo, in order to be able to see the finished promotional product. Just choose the personalization on the calculator and that's it. To find out the cost of the neutral sample, go to the price summary that you see in the product sheets of Winter hatsand you will find it highlighted. In case the timing does not allow you to wait for the receipt of the sample to place the order, write to our customer service, we will be happy to help you with information or photos of the selected product.
You can order your
custom winter hats
quickly by following these steps:
If you are not already our customer, sign in on HiGift or log into your account.
Choose the promotional item you prefer and, once you have entered the product sheet, click on the appropriate red button calculate your quote and buy.
Enter the quantity and possibly the color of winter hats, choose the type printing and follow the steps indicated until you have the final quote.
Click on confirm order to proceed with the purchase.
When ordering, you can upload your logo, or do it later in your personal area within the relevant order. Our staff will proceed to make you a free print draft to show you the
custom winter hats with your logo
.
For more information click here
.
After your approval, we will proceed with production and you will receive Winter hats in 15-17 days. If, on the other hand, you have purchased winter hats without any customization, you will receive the goods in 3-4 days.
If you want to know more about delivery time, visit this page
. For more information on placing orders visit the section
how to order
. If you have doubts about payments, visit the section
payments