Branded Smartwatches
Branded Smartwatches: classic promo items combined with technology!
Below more information on
And You, Are You in Step with the Times? Learn How to Stay Ahead of the Curve with Branded Smartwatches
The debate on the world of technology has come up with technology itself. Many believe that high tech devices are detrimental to intelligence. According to their view, they make young people lazier and, in general, they make everything too easy. But is that really true?
Our world is high speed, and it presents us with the need to make the most of every second. However, this is not just an obsessive pursuit of productivity.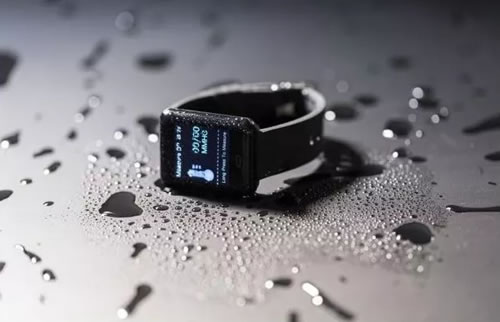 What is changing in our society is the attention to people's health, so that preserving it and taking care of ourselves is becoming a major issue. We should see the invitation to make the most of our time in this sense. So, the 'productive' day includes moments dedicated to your body and mind too. Relaxation and sport, fun and passion are just as important as work.
In all these occasions, technology is not set aside. Instead, it is often at the centre or, at least, a valid companion. The first image that comes to mind is certainly that of the smartphone, because we can no longer do without it. However, there is also another device that can prove to be a great help for our leisure and non-leisure activities. We're talking about the smartwatch.
Personalised Gadgets for All Tastes: Why Choosing Them Is a Great Marketing Strategy
Branded smartwatches have marked a turning point in the way we spend our free time. Take, for instance, a person who runs twenty minutes every day. Before the smartwatch, she would come back home not knowing the results she had achieved. Perhaps, she would even despair because she could see none. Now, the sport watch shows that same person how many steps she took and how many calories she burned. It tells her that she has followed her roadmap and that she has achieved her daily goal even if she cannot see the results with her own eyes. It becomes a stimulus, a motivator, an encouragement. Do we still believe that electronic devices are hindering rather than helpful?
This is not only true for smartwatches. All devices and their accessories can improve our experience, even at work. It is not surprising, then, that companies use them a lot. You can think of personalised USB sticks, which are essential for saving the most important data. Or of custom mouse pads, which will no doubt find their place on the office desks.
Electronic devices are always useful, even for those who are not used to them. Even more, sceptics can be pleasantly surprised to find out how much they can make the day easier and more enjoyable. For this reason, personalised gadgets are among the most popular promotional products. They will soon become accessories you cannot do without. They are a symbol of innovation and convey a positive image of the company. In particular, they allude to a brand which is in step with the times and which values offering the best to its audience or team.
Branded Smartwatches: Are They a Smart Choice?
Giving away branded smartwatches can pay off. As gadgets, they will always come in handy and give a touch of originality to your company. They will be an unusual corporate gift, but they will stand out for the place they will take in the life of the recipient. With your logo, they will be on your customer's wrist during working hours and in their spare time. However, they are not just as useful as a simple watch. Instead, they combine more features that make them a special gift which is hard – and often impossible – to leave in the drawer.
Keep Time and Keep Up with a Branded Smartwatch
Being useful for many purposes is one of the qualities that hints at a successful corporate gift. Personalised bottle opener keyrings and branded touch screen pens are just two examples.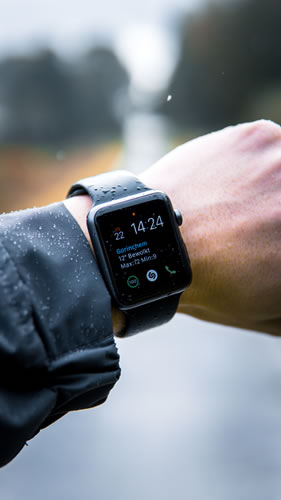 In both cases, we are faced with accessories with an extra boost, which can be used on several occasions. As a consequence, they will give your logo greater visibility. Not to mention that a two-in-one promotional product is so convenient that it is often irreplaceable.
Smartwatches not only combine two features, but even more. Maybe that is why they are 'smart'. They allow you to keep track of the time, to check on different parameters and keep an eye on mobile phone notifications. All this with a small device that can be comfortably worn on the wrist. It is a multitasking object, which we can safely define as the symbolic accessory of our society.
Its small size and the possibility of always having it with you are two other advantages that make it a successful promotional product. The example of touch pens and bottle opener keyrings brings to light another feature that distinguishes a two-in-one corporate gift of remarkable success. That is, the convenience of having the functionality of two objects in a pocket-sized accessory. Dimensions play a key role in the success of a promotional product because a small item is easier to carry around. As a consequence, it is more likely to be used often. It goes without saying that the more frequently it is taken in hand, the greater is the exposure it will offer to your logo.
In the case of branded smartwatches, comfort is taken to an even higher level. Like branded wristwatches, sport watches too can be used to complete the look. In essence, they are turned into an accessory from which it is hard to part not only because they are useful, but also because they are appealing. Needless to say, customisation will affect the final result in this regard substantially. As with any custom fashion accessory, a well-made logo will make the smartwatch unique and offer your customers the chance to give their outfit a touch of originality. With all these features, giving away branded smartwatches can only be a smart choice.
Smartwatches or Sports Watches: It Is Time to Give Them Away, but to Whom?
From what has been said so far, you can easily guess that smartwatches can be used by everyone. Like other personalised clocks and watches, they respond to the constant need to keep track of the time, so as to stick to your schedule. As already mentioned, they also allow you to measure other values and connect to your mobile phone. In this way, they give you the possibility to immediately view any notification or to answer calls, especially if they are used together with a pair of branded earphones. As objects with a thousand features and a strong aesthetic rendering, they will be outstanding on the wrist of customers and employees, whatever the sector of your business. In any case, some brands can take an exclusive advantage of giving them as corporate gifts.
Thanks to the step counter function and the feature that allows you to measure calories and heart rate, the smartwatch is often called a sports watch. All these parameters are very important for joggers and sporty people. Keeping them under control allows us to make the most of our sports session. Plus, it motivates us to give the best as it shows us the results we have achieved even though we cannot see them by ourselves. A brand which is active in the sports sector will then give its customers a promotional product that:
will be appreciated and certainly used, probably on a daily basis, and almost certainly for all its features, showing the high quality of the gift;
will best represent its business, respecting the coherence of the company.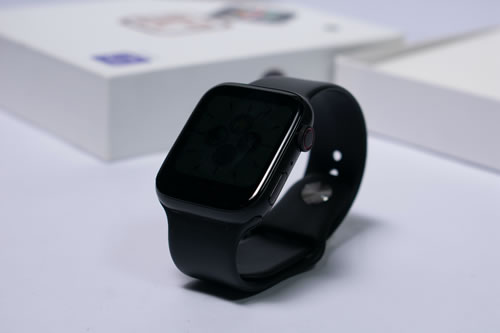 Branded smartwatches are also great corporate gifts. Given to employees, they will spread the image of an employer who:
is attentive to the needs of the team, because with a smart watch you can take care of yourself and make the most of your time;
cares about quality, because it is well-made and detailed;
is open to innovation and always looking for innovative ways to amaze, because a smartwatch is a high-tech device that meets the newest needs of society.
Comfort, innovation, utility, appeal: branded smartwatches have everything an object needs to become a successful corporate gift which is appreciated by anyone.
Did you like this content? Click here to download it.
The success in giving branded smartwatches does not only lie in choosing the right type, but also in devising a particular design or message that most strikes the attention of those who receive the gift, and also accompanying it with your logo. Branded smartwatches are among the most popular customizable promotional items on the market, maybe because they are easy to use and indispensable in everyday life. If you imagine them with your communication message imprinted, it is sure to be a hit. In our stock you will find both branded smartwatches cheaper to use as personalized gifts, and premium gifts promotional multifunction smartwatches that will allow you to exalt yourself from the competition thanks to their unique design and their quality.
Where can I found all the information on branded smartwatches?
All information about smartwatches is reported in the product sheet of each items. Therefore, the quantities available in stock, the colours, the prices, the types of printing are always visible and updated in real time. To get a personalized quote or a pre-view of how the promotional multifunction smartwatches with your logo could look, just click on the buttons available on the item page. For any further information do not hesitate to contact us!
How can I see my logo on branded smartwatches before the order?
When you buy personalized items such as smartwatches, silicone smartwatches or multifunction smartwatches with your logo, it is normal that you ask yourself in advance how the final result will be. With HiGift you will be able to have a vision of how your promotional items with a logo will be created, and this before purchasing. Go to the product sheet of the item you have chosen in smartwatches and click on the red button try your logo. You can save your graphic draft in your personal area or download it and you will realize branded smartwatches you are purchasing. Please note that this will only be your graphic proof and that the professional print proof will be provided by us in the 24 hours following your order.
How can I calculate an estimate for branded smartwatches?
On HiGift you can make, download and save all the estimates you need in your personal area! You are now on branded smartwatches category, select your favorite customizable item and, once inside the product sheet, click on get your price and buy. Just enter the quantity, the color of smartwatches, the type of customization you require based on the characteristics of your logo. In a few clicks you will be able to get your quote. At this point you can download it or save it in your personal area. If you want to revise the quote, just go back by clicking on the appropriate button. If you add various products such as smartwatches, silicone smartwatches or multifunction smartwatches to your cart, you will also be able to download or save the overall estimate of all your promotional items before checking out. In this way you can do all the tests you want with your favorite corporate gifts!
Can I obtain some discounts with the purchase of branded smartwatches?
If you are looking for personalized cheap smartwatches , here you are in the right place. In fact, on HiGift you can find different ways to save on your corporate gifts such as smartwatches, silicone smartwatches or multifunction smartwatches. Also if you buy a small quantity of smartwatches, you can save on the cost each, which decreases as quantities increase. Furthermore, by registering on our site you will participate in the HiGift Circle loyalty program which will allow you to obtain increasingly exclusive benefits as you climb your status. How to get to be a Platinum customer? Just buy your corporate gifts from us, so, once you have reached a certain spending threshold, you can scale from Bronze to Silver up to Gold and finally Platinum to get, among other advantages, an important discount on the purchase of all the promotional items present on the site. Finally, if you want to stay updated on discounts and promotions that can include smartwatches, silicone smartwatches o multifunction smartwatches, subscribe to our newsletter, you will receive it monthly and will always contain news on discounts and benefits for you.
Branded Merchandise have multiple benefits for businesses. They can be part of corporate merchandising, a promotional and advertising tool for customers, and also a gift for employees during holidays, anniversaries or corporate anniversaries. They are useful tools to leave a memory of the brand during events, fairs, promotions to potential customers. Promotional items customized with your logo, if chosen carefully with respect to the communication message you want to convey, undoubtedly create added value to your brand.
Branded Smartwatches - FREQUENT QUESTIONS
A clock is not only an instrument for knowing the exact time, but it is also an instrument for measuring time.
The clock has a long history. Depending on the historical period, the culture of the moment and fashions that have followed, the clock has always been reshaped in multiple forms: - Table clocks;
- Wall clocks;
- Watches;
- Smart watches.
Whatever you are, a small or a big company, with huge past or a start up company, customize clocks and watches for your brand can't be a bad idea.
Whichever custom clocks or watches you order, recipients are sure to feel more positive about your brand.
HiGift offers a wide range of watches to be customized according to the shape, material and color required.
We advise you to choose the company gifts, always taking care of your core business and your line marketing strategy, considering the different possibilities of customization: from the classic types to more fun models.
In addition to being customizable in its shape, the clock is also customizable in material and color.
In our dedicated section of our web site you will find many ideas in plastic, metal and also in bamboo, for an ecological choice too.
And If you are looking for a particular model that you cannot find on our website..
No problem at all.
Let's Contact us and we will find the items you searching for.

Verifying every detail is important. It is therefore normal to buy Branded Smartwatches without having touched them can block your purchase process. For this on HiGift it is possible to receive a sample before ordering the entire quantity of the Smartwatches. The procedure is very simple: just click on the red button calculate your quote and buy and enter 1 in the desired quantity. Then need to click on confirm order to proceed to purchase the sample without the desired print, after registering on our site or logging in if you are already a customer. In many cases it is also possible to customize the sample with your own logo, in order to be able to see the finished promotional product. Just choose the personalization on the calculator and that's it. To find out the cost of the neutral sample, go to the price summary that you see in the product sheets of Smartwatchesand you will find it highlighted. In case the timing does not allow you to wait for the receipt of the sample to place the order, write to our customer service, we will be happy to help you with information or photos of the selected product.
You can order your
branded smartwatches
quickly by following these steps:
If you are not already our customer, sign in on HiGift or log into your account.
Choose the promotional item you prefer and, once you have entered the product sheet, click on the appropriate red button calculate your quote and buy.
Enter the quantity and possibly the color of smartwatches, choose the type printing and follow the steps indicated until you have the final quote.
Click on confirm order to proceed with the purchase.
When ordering, you can upload your logo, or do it later in your personal area within the relevant order. Our staff will proceed to make you a free print draft to show you the
branded smartwatches with your logo
.
For more information click here
.
After your approval, we will proceed with production and you will receive Smartwatches in 15-17 days. If, on the other hand, you have purchased smartwatches without any customization, you will receive the goods in 3-4 days.
If you want to know more about delivery time, visit this page
. For more information on placing orders visit the section
how to order
. If you have doubts about payments, visit the section
payments