Personalised Polo shirts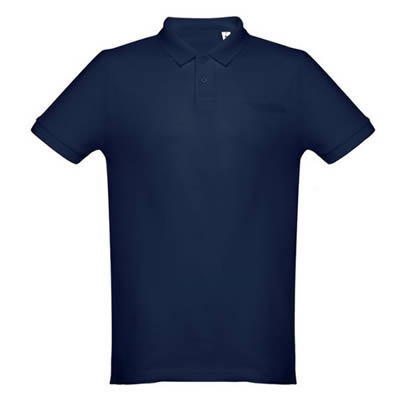 Personalised Polo shirts: sporty and even elegant!
Discover more details on
T-Shirts for All Tastes: Find Out Our Personalised Polo Shirts as a Work Uniform, Sportswear and Chic Accessory!
In the world of branded clothing, several items are suitable as first choice promotional products. Your logo applied on custom beanies will suffice to create a highly appreciated corporate gift in the winter months. In the same season, you can offer your team printed sweatshirts or custom hoodies to ensure maximum comfort to your employees and high visibility to your brand.
Suitable for both the corporate team and the clientele, branded clothing and personalised fashion accessories are always a great success. While they are indisputably useful on the one hand, they are increasingly loved by everyone on the other.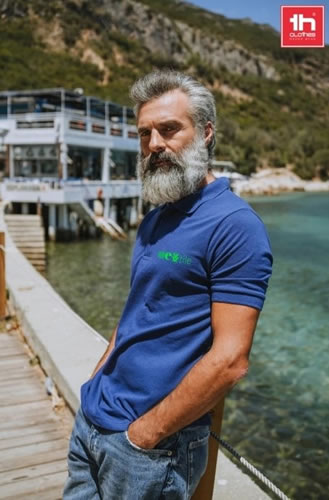 The image we present of ourselves gives others a first impression of who we are. The fact that this is positive and inspires confidence is of crucial importance for a company.
Printed Polo Shirts for Your Employees: The Pros and Some Ideas on How to Make Them
One of the most popular options for activities that want to adopt a work uniform or switch to a new one is to print polo shirts. Like the other types of printed t-shirts, these models create cohesion within the team and give the image of a united and close-knit group. What better way to inspire trust in new customers and get you recognised at a glance by those who have already made use of your services?
Not surprisingly, printed t-shirts and branded polo shirts are among the most popular corporate gifts for catering activities. These will obtain different benefits from using them. On the one hand, they will make the customer experience much smoother. The clientele will be able to immediately identify whom to turn to. On the other hand, they will continuously expose your logo to the eyes of customers. In the case of outdoor activities, this is true even for passers-by. It will then be the customisation that will make their eyes rest on your logo. This will be associated with the beautiful experience they had at your place or with the curiosity of trying it.
In the creation of these promotional products, you will have – depending on the models – a notable printing surface. This will be large enough to make your logo highly visible and defined. The same goes for your name. If it is easy to read, it will remain in the memory of those who look at it after a single glance. Besides, you can add a writing, such as the motto of the activity or a slogan. If your branded polo shirts are worn at a theme event or fair, you can think of a phrase or image that fits the occasion. One option is to reproduce your name on the sleeve. The result will be discreet so as to satisfy the most refined tastes.
Embroidered Polo Shirts or Printed Polo Shirts? Which Technique to Choose
The creation of personalised polo shirts with logo goes through several phases. The first is the choice of the model, which includes the design, the colour and the fabric of your t-shirts. The second step is to apply your logo and any other elements you wish on the area you prefer. Pictures and writings can be reproduced on your t-shirts with the technique of embroidery or digital printing. Embroidered polo shirts with logo are perfect for a company that wants to give an elegant image of itself. This technique is of very ancient origins. Besides, it allows you to transform the digitised image of your logo or your name into a linear and refined customisation. The slight relief will highlight the logo giving it depth. The embroidery is not suitable for reproducing colours, or for writing or pictures that are too complex. However, the result is among the most charming and fascinating ever.
If you choose to print polo shirts with your logo digitally, you can play with colours. This will give you the chance to create pleasant contrasts and reuse your brand's palette to give an idea of consistency.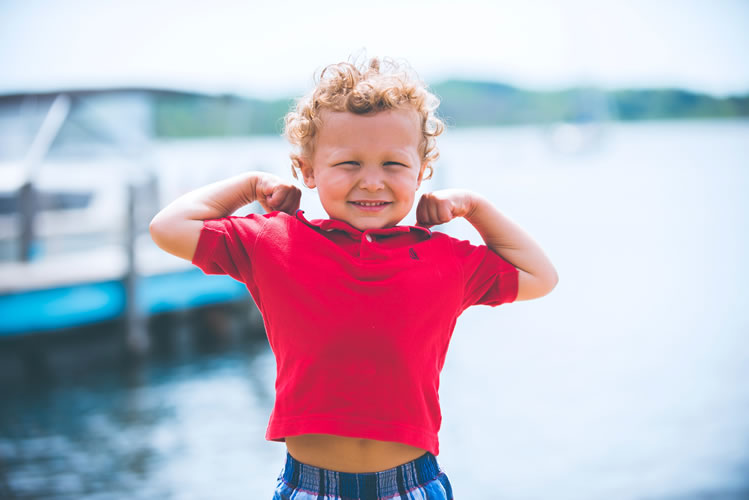 One of the strengths of the final corporate gift will be the sharpness of the image. Thanks to it, it will be able to attract the gaze of anyone, from customers sitting at the table to passers-by on the street, from people who have approached your stand at a fair to visitors who walk around the location.
Then we have screen printing, a technique designed to reproduce simple images in very high quality. It is then ideal for simple logos and not too elaborate writings. It is a convenient option if you order large quantities because it offers a price reduction with the increase of the items purchased. Finally, it ensures a sharp design and a durable print. For this reason, it is the most appropriate choice to create branded polo shirts with a basic logo. The resulting corporate gifts will have a great promotional impact, plus excellent resistance and durability.
The Visual Effect of Personalised Polo Shirts: Find Out What You Can Achieve with the Most Versatile Piece of Clothing!
The printed polo shirts can be used in a thousand different ways. The collar and the buttons that allow you to adjust the opening characterise them as an excellent fit. There are long-sleeved models as well, which are perfect for in-between seasons. In all cases, personalised polo shirts look plain and, in their basic version, quite neutral. During the customisation phase you can choose the colour of the fabric, as well as select the model you prefer for material, size, and design. In particular, on our website you will find:
This way you can offer your work team a corporate gift which is tailored to each member. In the case of a varied audience, in the subcategory of printed polo shirts for men you will find unisex models too. These will adapt perfectly to the physical conformation of each of your customers. Plus, these items are very neutral, so that they can meet the tastes of many. Finally, if your business is dedicated to children, you can print polo shirts for kids. Thanks to this move you will give everyone a special accessory, which will stand out for its originality. It will be at the same time an element with which the child can stand out from the others and a piece of clothing to feel like belonging to the group.
How to Match Personalised Polo Shirts for a Chic Outfit
If you want to give a very fine image of your company, you should focus on balance and harmony rather than on contrast. In particular, if you customise polo shirts with embroidery, you will achieve a retro charm which is never out of trend. They are ideal for a chic outfit. For this reason, they can be the promotional products an elegant clothing store or fine dining restaurant needs.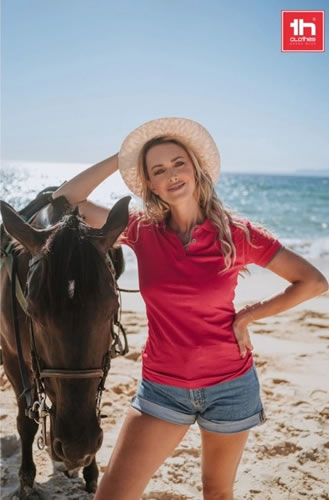 To create a workwear or a high-class corporate gift to offer to your customers, you can choose to combine embroidered polo shirts with other accessories as well.
With customizable bucket hats, for instance, your team will look refined and with a good taste. If you personalise these corporate gifts with embroidery as well, you can give your logo a double exposure and reinforce the idea of consistency linked to your brand. Besides, by offering your customers a complete gift made of a printed polo shirt and a personalised bucket hat with your logo embroidered on both of them, you will actually give away two promotional products in one go. Those who receive them can use them together or separately. Each time, they will carry your name around with class and elegance.
Looking for a Casual Image? Learn How to Get it with Personalised Polo Shirts and Other Corporate Gifts
Screen and digital printing are the most appropriate techniques for a casual look. In this case, too, you can combine your printed polo shirts with other accessories in line with the style you have chosen. The result will be a complete gift with a very high potential. The most classic example is that of personalised caps, which are perfect for a sporty workwear. An outfit consisting of a polo shirt and a baseball cap with your logo conveys the image of a fresh and friendly reality. It is no coincidence that this combination is among the most valued by bars and pubs. It will be perfect for companies and brands that appeal to a young and easy-going audience.
In closing, by employing personalised polo shirts as promotional products you will be in safe hands. All you have to do is to envision the result that best represents you and responds to your advertising purposes. Then you will just need to go on with customisation, choosing the technique and, if necessary, the appropriate colours. The result will undoubtedly be excellent and impactful, especially if you offer your printed polo shirts together with other accessories with your logo!
Did you like this content? Click here to download it.
The success in giving personalised polo shirts does not only lie in choosing the right type, but also in devising a particular design or message that most strikes the attention of those who receive the gift, and also accompanying it with your logo. Personalised polo shirts are a simple and easy to use objects and this is the added value of the promotion that you will be able to obtain through this kind of promotional item. In our stock you will find both personalised polo shirts cheaper to use as personalized gifts, and premium gifts branded t shirts that will allow you to exalt yourself from the competition thanks to their unique design and their quality.
Where can I found all the information on personalised polo shirts?
Information about polo shirts such as quantities availability in stock, printing variables, prices, exact sizes of the items are visible on the relevant page dedicated to the product. It is possible to create customized estimates and graphic drafts in total autonomy by clicking on the two red buttons clearly visible on the page. If you need more information about sports polo shirts, we are always available via chat, email, phone.
How can I see my logo on personalised polo shirts before the order?
Personalised polo shirts, promotional sports polo shirts or branded t shirts are perfect to be personalized but...how can I see my polo shirts with my logo before ordering on HiGift? It's very simple, just follow these steps. You are now in the personalised polo shirts category, choose your item and, once inside the product sheet, click on try your logo. In this tab you can try your own writing on the personalized item or directly upload your logo and test your promotional article. You can even eliminate the colored background of your logo. Don't worry, your graphic proof is not the official proof that will go into production! That will be provided by us after the order, at the latest within 24 hours.
How can I calculate an estimate for personalised polo shirts?
On HiGift you can make, download and save all the estimates you need in your personal area! You are now on personalised polo shirts category, select your favorite customizable item and, once inside the product sheet, click on get your price and buy. Just enter the quantity, the color of polo shirts, the type of customization you require based on the characteristics of your logo. In a few clicks you will be able to get your quote. At this point you can download it or save it in your personal area. If you want to revise the quote, just go back by clicking on the appropriate button. If you add various products such as polo shirts, sports polo shirts or t shirts to your cart, you will also be able to download or save the overall estimate of all your promotional items before checking out. In this way you can do all the tests you want with your favorite corporate gifts!
Can I obtain some discounts with the purchase of personalised polo shirts?
On HiGift there are several ways to buy cheap polo shirts. The first and most obvious: if you buy polo shirts, sports polo shirts or t shirts iin huge number, the price per item will be lower. If you buy the same items in smaller quantities, you will have a higher price each. This detail is clearly visible in the price table on each product sheet: it is often enough to add a minimum quantity of polo shirts to get a better price. Also, if you subscribe to our newsletter you will be updated on the promotions we release every month. That's right, you got it right: you can find promotions on personalised polo shirts, that is the articles you are looking for! If you become our customer you will also be able to access the HiGift Circle loyalty program which will allow you to have exclusive benefits by climbing the statuses. That is, more polo shirts, sports polo shirts or t shirts you buy, the sooner you will be able to reach the threshold for your passage of status and obtain increasingly important benefits, discounts included.
Branded Merchandise have multiple benefits for businesses. They can be part of corporate merchandising, a promotional and advertising tool for customers, and also a gift for employees during holidays, anniversaries or corporate anniversaries. They are useful tools to leave a memory of the brand during events, fairs, promotions to potential customers. Promotional items customized with your logo, if chosen carefully with respect to the communication message you want to convey, undoubtedly create added value to your brand.
Personalised Polo shirts - FREQUENT QUESTIONS
Personalised clothing is a very important step in creating your own image and business positioning.
Custom clothing is a sign of a consolidated image, professionalism and attention to its employees. Furthermore, it creates a sense of belonging and loyalty to the company.
Personalised polo shirts is ideal for all companies wishing to adhere to a dress code.
Personalized polo shirt fits trendy but at the same time professional,casual and sporty garment and this makes it very suitable to be a workwear item, but not only.
Custom polo shirts can be a great promotional item because it's unisex and widely used.
HiGift offers a wide range of personalised polo shirts to be customised with printed logo, that vary in shape, material and color: Personalized cotton polo shirts,
Breathable, plain or patterned customized polo shirts.
We advise you to hoose corporate clothing in line with your core business and your marketing communication, considering the different possibilities of printing way:
from materials to colors and way of use.
Personalised polo shirts are one of the most appreciated workwear and this is because personalized polo shirts are a unisex garment, which gives a neat but at the same time sporty and tidy look.
In the appropriate section of our website you will find many ideas to custom your personalised polo shirts as the way you prefer.
Verifying every detail is important. It is therefore normal to buy Personalised Polo shirts without having touched them can block your purchase process. For this on HiGift it is possible to receive a sample before ordering the entire quantity of the Polo shirts. The procedure is very simple: just click on the red button calculate your quote and buy and enter 1 in the desired quantity. Then need to click on confirm order to proceed to purchase the sample without the desired print, after registering on our site or logging in if you are already a customer. In many cases it is also possible to customize the sample with your own logo, in order to be able to see the finished promotional product. Just choose the personalization on the calculator and that's it. To find out the cost of the neutral sample, go to the price summary that you see in the product sheets of Polo shirtsand you will find it highlighted. In case the timing does not allow you to wait for the receipt of the sample to place the order, write to our customer service, we will be happy to help you with information or photos of the selected product.
You can order your
personalised polo shirts
quickly by following these steps:
If you are not already our customer, sign in on HiGift or log into your account.
Choose the promotional item you prefer and, once you have entered the product sheet, click on the appropriate red button calculate your quote and buy.
Enter the quantity and possibly the color of polo shirts, choose the type printing and follow the steps indicated until you have the final quote.
Click on confirm order to proceed with the purchase.
When ordering, you can upload your logo, or do it later in your personal area within the relevant order. Our staff will proceed to make you a free print draft to show you the
personalised polo shirts with your logo
.
For more information click here
.
After your approval, we will proceed with production and you will receive Polo shirts in 15-17 days. If, on the other hand, you have purchased polo shirts without any customization, you will receive the goods in 3-4 days.
If you want to know more about delivery time, visit this page
. For more information on placing orders visit the section
how to order
. If you have doubts about payments, visit the section
payments