Personalised Chocolates
Personalised Chocolates: treats to take with you!
Discover more details on
For A Sweet Break and A Burst of Energy, Treat Yourself to Personalised Chocolates – Find Them Out as Corporate Gifts, Promotional Products and Gifts for Events
Giving custom sweets is undoubtedly a way to bring team and customers closer to your brand. This simple gesture reminds us of childhood when grandparents gave us sweets or lollipops secretly or as a prize. Sweets are then linked to the idea of family and are generally associated with beautiful and happy memories.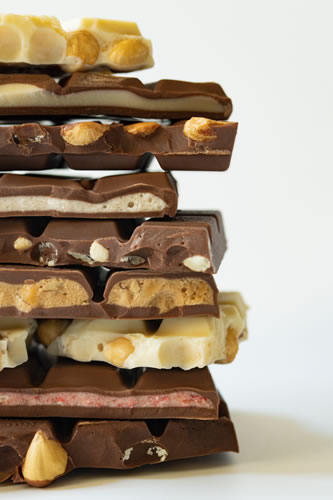 Distributing them as corporate gifts to employees or as custom promotional products to customers will then not only spread your logo, but also combine it with positive and welcoming emotions.
Among the various types available, personalised chocolates are highly appreciated because they win the heart of everyone. Milk or dark, chocolate accompanies us from an early age. We find it in bars, Easter eggs, even as an ice cream flavour – and it is loved in any version. Everyone likes chocolate. Not only that, but it has several beneficial properties on body and mind too. Giving away personalised chocolates with names and logo becomes then a way to be next to your employees and stay with your customers. With these custom sweets, you will create a relationship with your clientele which goes far beyond that between seller and buyer. All thanks to cheap and tasty custom promotional products.
The Benefits of Chocolate: How to Benefit from Personalised Chocolates
Bitter or sweet, personalised or not, chocolate is fine at any age. Besides that, it is even recommended for health – though in small quantities – because it has beneficial properties on our body. Dark chocolate, in particular, contains flavanols, which are very useful antioxidants to improve blood pressure. On a mental level, chocolate stimulates concentration and memory. Custom chocolates are then perfect for a break from work. With these small and delightful personalised corporate gifts, your employees will come back to their desk full of energy, motivated and more focused!
Actually, cocoa is not European. The first plantations seem to date back to the Mayan era, in Latin America. In Europe, cocoa was introduced in the 16th century from Mexico by Christopher Columbus. Over the centuries, it has been mixed with other foods – hazelnut and milk being the most famous combinations – to give life to types of chocolate appreciated all over the world. If you run a bakery or ice cream parlour or if your brand is active in the catering industry, you can distribute personalised chocolates with logo while briefly describing the history of the ingredient we love most – your customers will appreciate these delicious little corporate gifts!
Personalised Chocolates as Promotional Products: The Communicative Impact for Companies and Not Only
Custom chocolates are a guarantee of success as promotional products because, besides the ever-loved taste of chocolate, they convey a message with their print – be it a logo, a phrase or a name. Giving personalised chocolates as gifts can be the right move to communicate your affection and your willingness to be close to the recipient. Custom chocolates are fine whenever you want to create a bond with those these gifts are meant for. And, for this, they are always a hit as gifts and custom promotional products.
Personalised Chocolates as Gifts for Employees and Customers: Corporate Gifts and Versatile Custom Promotional Products
There are a thousand ways to make custom chocolates unique gifts or promotional products. Above all, there are several areas in which they can be used as corporate gifts. How often do we see a container with different sweets on the desk of professional studios or in hotel receptions?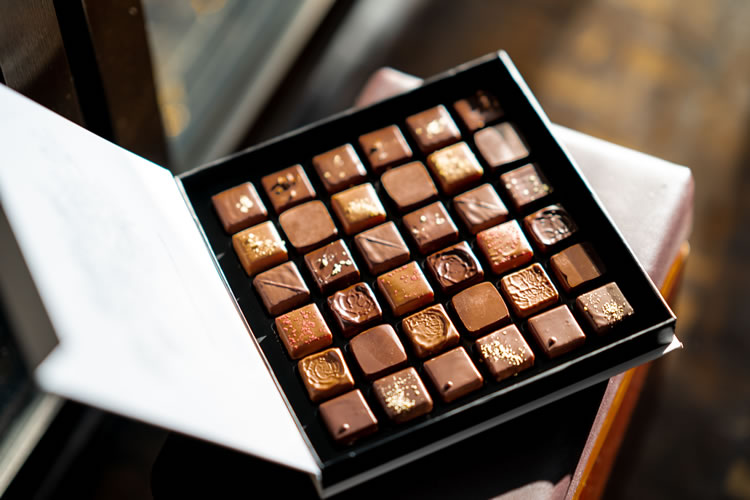 Adding custom chocolates inside a bowl along with other personalised sweets will offer those who enter your facility the utmost welcome. Moreover, you can combine custom chocolates with personalised lollipops or custom mints depending on whether your audience is young or adult.
Besides arranging them on the desk, at the reception or in the lobby, you will have a thousand opportunities to distribute your custom chocolates. By arranging them in printed boxes, you can give them to any customer who concludes a purchase at your store or to employees for a holiday. Giving personalised chocolates at Christmas is a very popular and effective strategy as well. Like personalised sweet boxes, even custom chocolates can be placed inside printed tote bags. There, they can be offered as gifts to visitors at a fair or as souvenirs to guests who have just ended their stay at your facility. Finally, bars and restaurants can offer them to customers who order an espresso, which, in turn, should be absolutely served in their own personalised espresso cups.
Custom Chocolates for Ceremonies: Give A Sweet Touch to Your Birthday, Baptism and Wedding
Besides the corporate world, personalised chocolates are highly appreciated custom gifts for events in the private sector. Anyone can make their own custom chocolates to celebrate a birth, a new union or a birthday and offer them as gifts to guests. Personalised chocolates in this case become small, sweet treats with which to thank whoever came to your party. One idea consists in using personalised chocolates with names as placeholders. These custom sweets will have a dual function: they will show participants their place at the table and be special gifts to make guests remember the event.
Kids will love to have their custom chocolates for their birthday. Printing the name of the birthday boy on the paper or that of their friends – if they are not too many – will amaze everyone. Of course, such gifts will leave an indelible and pleasant memory of the party to all. Not to mention baptisms, where personalised chocolates with the name of the newborn are popular gifts to celebrate the new member of the family. Whatever the ceremony, custom chocolates can be distributed alone or inside special personalised gift boxes. Another very popular idea is to insert chocolates in printed paper bags, which is an outstanding solution for country weddings or events with a refined and natural taste.
In conclusion, custom chocolates represent a considerable resource for very different occasions. From hotels to restaurants, from shops to businesses, any brand can find unparalleled promotional products in personalised chocolates. Their strength lies in establishing close and familiar contact with those who receive them. For this reason, they are the perfect corporate gifts for employees as well as effective custom promotional products for advertising, because they will impress the brand name on anyone who receives them as a gift.
We can also use personalised chocolates as gifts for events, distributing them to family and friends attending the ceremony. Available in various flavours, shapes and sizes, they can bring a smile to anyone, without forgetting the beneficial actions on the mind and body.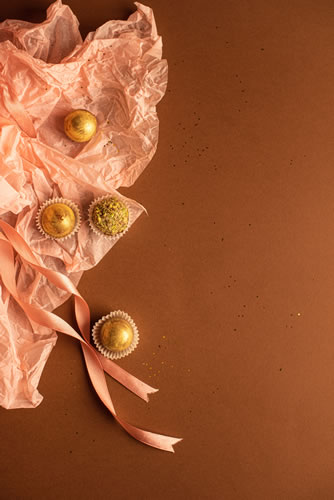 In a nutshell, personalised chocolates are the best gifts to welcome, create intimacy and consolidate the relationship inside and outside the company.
Did you like this content? Click here to download it.
Personalised chocolates with your printed logo are a thought that lasts over time, a memory that every person who interacts with your company carries with them, a promotional item that, using it, will unknowingly advertise your brand. Personalised chocolates are among the most popular corporate gifts; they help to give visibility, personality and uniqueness to your brand. A useful, classic gift that is renewed to keep up with the times! On this page you will find more than one type of personalised chocolates, so that you can choose the promotional item that best suits your brand or your communication with object, based on price, colour, size, shape.
Where can I found all the information on personalised chocolates?
Information about chocolates such as quantities availability in stock, printing variables, prices, exact sizes of the items are visible on the relevant page dedicated to the product. It is possible to create customized estimates and graphic drafts in total autonomy by clicking on the two red buttons clearly visible on the page. If you need more information about candies, we are always available via chat, email, phone.
How can I see my logo on personalised chocolates before the order?
Personalised chocolates, promotional sweets or custom candies are perfect to be personalized but...how can I see my chocolates with my logo before ordering on HiGift? It's very simple, just follow these steps. You are now in the personalised chocolates category, choose your item and, once inside the product sheet, click on try your logo. In this tab you can try your own writing on the personalized item or directly upload your logo and test your promotional article. You can even eliminate the colored background of your logo. Don't worry, your graphic proof is not the official proof that will go into production! That will be provided by us after the order, at the latest within 24 hours.
How can I calculate an estimate for personalised chocolates?
Do you know that on HiGift it is quick and easy to obtain an ad hoc quote? If you are in the personalised chocolates category and you are therefore interested in this type of personalized items, just choose from the preview images the article that best suits your promotion. At this point, enter the product sheet and click on the appropriate red button. A pop-up will open and you just need to follow all the instructions given there. You need to know how many promotional chocolates you want, your favorite color, if you want them customized and how many colors your logo has. In a few clicks you will have your quote and you can download it or save it in your account. If, on the other hand, you are interested in purchasing multiple types of chocolates, sweets o candies and want to have an overall estimate of several promotional items, just go to the cart. There too you will find the possibility to download your quote.
Can I obtain some discounts with the purchase of personalised chocolates?
On HiGift there are several ways to buy cheap chocolates. The first and most obvious: if you buy chocolates, sweets or candies iin huge number, the price per item will be lower. If you buy the same items in smaller quantities, you will have a higher price each. This detail is clearly visible in the price table on each product sheet: it is often enough to add a minimum quantity of chocolates to get a better price. Also, if you subscribe to our newsletter you will be updated on the promotions we release every month. That's right, you got it right: you can find promotions on personalised chocolates, that is the articles you are looking for! If you become our customer you will also be able to access the HiGift Circle loyalty program which will allow you to have exclusive benefits by climbing the statuses. That is, more chocolates, sweets or candies you buy, the sooner you will be able to reach the threshold for your passage of status and obtain increasingly important benefits, discounts included.
Promotional Products have multiple benefits for businesses. They can be part of corporate merchandising, a promotional and advertising tool for customers, and also a gift for employees during holidays, anniversaries or corporate anniversaries. They are useful tools to leave a memory of the brand during events, fairs, promotions to potential customers. Promotional items customized with your logo, if chosen carefully with respect to the communication message you want to convey, undoubtedly create added value to your brand.
Personalised Chocolates - FREQUENT QUESTIONS
Verifying every detail is important. It is therefore normal to buy personalised chocolates without having touched them can block your purchase process. For this on HiGift it is possible to receive a sample before ordering the entire quantity of the chocolates. The procedure is very simple: just click on the red button calculate your quote and buy and enter 1 in the desired quantity. Then need to click on confirm order to proceed to purchase the sample without the desired print, after registering on our site or logging in if you are already a customer. In many cases it is also possible to customize the sample with your own logo, in order to be able to see the finished promotional product. Just choose the personalization on the calculator and that's it. To find out the cost of the neutral sample, go to the price summary that you see in the product sheets of chocolatesand you will find it highlighted. In case the timing does not allow you to wait for the receipt of the sample to place the order, write to our customer service, we will be happy to help you with information or photos of the selected product.
You can order your
personalised chocolates
quickly by following these steps:
If you are not already our customer, sign in on HiGift or log into your account.
Choose the promotional item you prefer and, once you have entered the product sheet, click on the appropriate red button calculate your quote and buy.
Enter the quantity and possibly the color of chocolates, choose the type printing and follow the steps indicated until you have the final quote.
Click on confirm order to proceed with the purchase.
When ordering, you can upload your logo, or do it later in your personal area within the relevant order. Our staff will proceed to make you a free print draft to show you the
personalised chocolates with your logo
.
For more information click here
.
After your approval, we will proceed with production and you will receive chocolates in 15-17 days. If, on the other hand, you have purchased chocolates without any customization, you will receive the goods in 3-4 days.
If you want to know more about delivery time, visit this page
. For more information on placing orders visit the section
how to order
. If you have doubts about payments, visit the section
payments