Personalised Lollipops
Personalised Lollipops: for young and old alike!
Discover more details on
Sweetness, Colour and Fun in Cute Little Promotional Products: The Full Potential of Our Personalised Lollipops
Contemporary society suggests the idea that, as we grow up, we must renounce to small pleasures, such as light-heartedness, relaxing or having fun. Nothing could be more wrong. Taking a break from the hectic life to appreciate the little things is very important to feel good about yourself. In fact, it helps you be more productive and live better, too.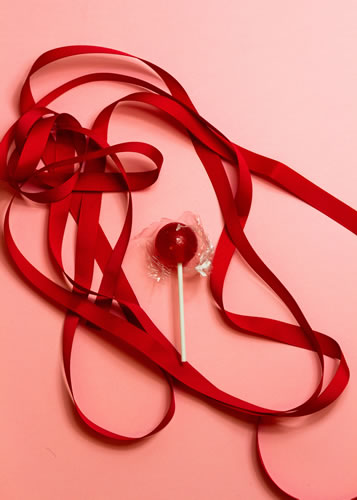 Of course, if a company that offers custom promotional products that make these moments of peace possible, it creates a solid and positive relationship with its audience and team.
It is a simple goal to achieve if you choose promotional corporate gifts which help relax and have fun, and which have normally nothing or little in common with the workplace. An example of this are personalised food products, small promotional accessories that evoke a home-like atmosphere. If you want to take your customers or employees not only to a familiar environment, but to the happiest moment of life too, nothing is more effective than personalised lollipops.
Personalised Gifts for Kids with an Old History: How Personalised Lollipops Were Created
Despite being intended mainly for children, custom printed lollipops have a huge success among adults as well. Combining sweetness with a colourful and playful look, these items are ideal for any company that wants to present itself as attentive to the needs of its team and customers. If your brand distributes promotional personalised lollipops, you will show that you care not only about productivity, but also about the well-being of your employees. For customers, these custom promotional products will prove that the brand aims to give them the best possible experience, both inside and outside its walls.
We all know lollipops: they are sweet and colourful candies placed at one end of a stick. But do you know when they were invented? These small sweets actually have a far more distant origin than we would imagine, despite having undergone several reinventions over the centuries. It seems that the idea of using a stick to enjoy a dessert even dates back to prehistoric times. It was a ploy adopted by our ancestors not to get their hands dirty while eating honey. It was however Mr. George Smith who invented the modern lollipop, patenting it in 1931.
But how can this information come in handy when you think of printed lollipops as possible promotional products or corporate gifts for your business? An original and impactful idea can be to create complete corporate gifts by distributing your custom lollipops inside personalised gift boxes or printed paper bags together with cards containing these brief historical facts. The result will be very positive for marketing. Besides providing your customers or event participants with information that is probably new and interesting, you will give the image of a brand that manages to amaze thanks to its attention to detail.
Personalised Lollipops as Promotional Gifts: Corporate Gifts and Giveaways to Thank Employees and Customers
Like all personalised sweets, custom lollipops too are exceptionally successful when employed as promotional products. Not only can you offer your employees a sweet break from work with these promotional gifts, but printed lollipops prove to be the favourite corporate gifts for hotels, B&Bs and any company that wants to thank customers for choosing its products or services as well.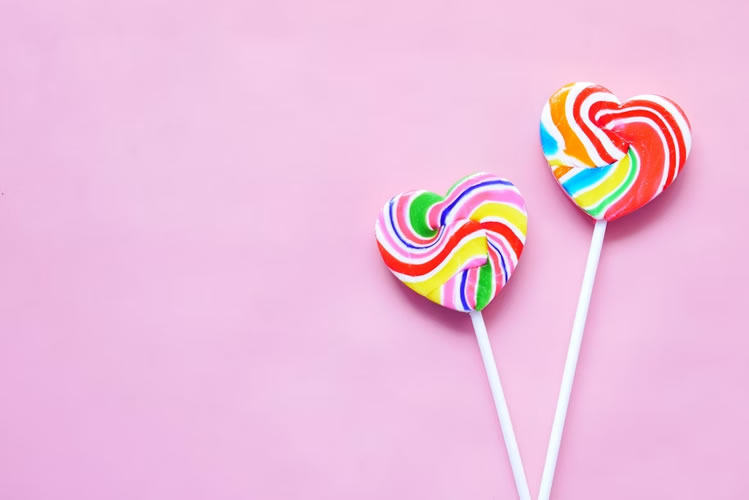 Custom printed lollipops are the promotional sweets that recall childhood par excellence. For this reason, they immediately establish a family relationship between those who distribute them and those who receive them.
The Promotional Impact of Personalised Lollipops on Employees and Customers: Why They Are Suitable for All Targets as Corporate Gifts
The strength of our personalised lollipops lies in their taste, but also – and above all – in their appearance. Just like custom sweets and confectionery, printed lollipops are colourful and available in various shapes and sizes. In this way, they are connected from the first glance with an idea of fun, light-heartedness, and joy that neither the team nor the customer will be able to give up. As a direct consequence, our promotional custom lollipops will leave a memory of your company as friendly and almost motherly. By doing so, they will attribute to the brand an image of family that favours the inter-company relationship – and not only. Customers too will feel like belonging to the brand after receiving your personalised lollipops with logo. So, they will not hesitate to turn to your business again, because they will feel somehow connected to it.
Our promotional custom lollipops then come up as fun and original corporate gifts and promotional products, and as such, everyone loves them. They inspire sympathy in adults, making them come back to childhood and giving them a moment of pause from their hectic lives. Needless to say, personalised lollipops are an almost mandatory choice when the target is made up of children. Kids love lollipops and will appreciate them even more if they are personalised in a way that suits their age. For instance, you can add a witty phrase, the image of the most popular superhero of the moment, or the logo of your recreation centre or shop reproduced in a nice and fun way. Winning the children's heart means earning the trust of their parents, which translates into a very high probability of seeing your little customers again several times.
Cute Corporate Gifts and Maximum Versatility: How to Give Away Promotional Personalised Lollipops
Originality and friendliness are the qualities that distinguish custom printed lollipops. It is because of these factors that they perfectly fit any occasion as corporate gifts and promotional products. Like personalised sweet bags, custom lollipops can be offered to customers who have just tried one of your services or purchased one of your products. Anyway, they are ideal gifts for employees when Christmas approaches or on a corporate anniversary, too. Also, they prove to be original and playful souvenirs for tourists. It is worth noting that personalised lollipops go well in summer as well, as they reproduce its bright and lively colours.
There are several ways to take advantage of the potential of custom lollipops as promotional products. They can be placed in special boules on the reception counter or on the lobby tables, along with other sweets such as custom mints and personalised chocolates.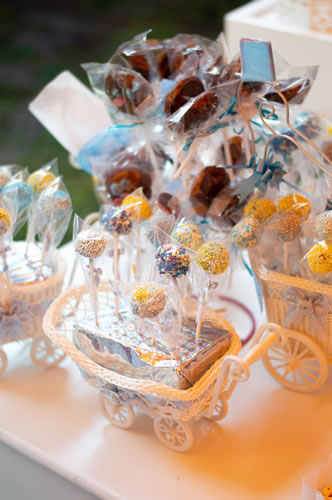 However, you can offer them to new hires inside the welcome kit as well. In this case, you can combine them with custom mugs or personalised water bottles, so that the new employee immediately feels like an effective member of your company team.
Moreover, personalised lollipops are outstanding as gifts for events. From private ceremonies to company parties, custom printed lollipops come up as the ideal solution to thank employees, customers, and guests. Anyone can make some personalised lollipops for a wedding. Not to mention birthdays and, in general, events whose protagonists are children. They can be distributed as prizes for competitions too, with the organiser's logo in plain sight. Besides looking nice and being unbeatably delicious, then, printed lollipops present another very important quality: they are versatile.
Whether you customise them with the corporate logo to use them as promotional products or corporate gifts, or whether you print the name of the birthday boy or the initials of the bridal pair, personalised lollipops are perfect to thank anyone. Plus, you can print phrases and photos on the paper that wraps them. This is a fruitful strategy if you want to make sure that your custom lollipops are in line with the occasion during which they will be offered. By choosing the colours, shapes and sizes you can create printed lollipops tailored to your promotional campaign, your corporate event or your party with friends and family. Whatever the context, your personalised lollipops will bring a breath of joy!
Did you like this content? Click here to download it.
Personalised lollipops with your printed logo are a thought that lasts over time, a memory that every person who interacts with your company carries with them, a promotional item that, using it, will unknowingly advertise your brand. Personalised lollipops are a simple and easy to use objects and this is the added value of the promotion that you will be able to obtain through this kind of promotional item. In our stock you will find both personalised lollipops cheaper to use as personalized gifts, and premium gifts custom sweets that will allow you to exalt yourself from the competition thanks to their unique design and their quality.
Where can I found all the information on personalised lollipops?
All information about lollipops is reported in the product sheet of each items. Therefore, the quantities available in stock, the colours, the prices, the types of printing are always visible and updated in real time. To get a personalized quote or a pre-view of how the promotional candies with your logo could look, just click on the buttons available on the item page. For any further information do not hesitate to contact us!
How can I see my logo on personalised lollipops before the order?
Personalised lollipops, promotional candies or custom sweets are perfect to be personalized but...how can I see my lollipops with my logo before ordering on HiGift? It's very simple, just follow these steps. You are now in the personalised lollipops category, choose your item and, once inside the product sheet, click on try your logo. In this tab you can try your own writing on the personalized item or directly upload your logo and test your promotional article. You can even eliminate the colored background of your logo. Don't worry, your graphic proof is not the official proof that will go into production! That will be provided by us after the order, at the latest within 24 hours.
How can I calculate an estimate for personalised lollipops?
On HiGift you can make, download and save all the estimates you need in your personal area! You are now on personalised lollipops category, select your favorite customizable item and, once inside the product sheet, click on get your price and buy. Just enter the quantity, the color of lollipops, the type of customization you require based on the characteristics of your logo. In a few clicks you will be able to get your quote. At this point you can download it or save it in your personal area. If you want to revise the quote, just go back by clicking on the appropriate button. If you add various products such as lollipops, candies or sweets to your cart, you will also be able to download or save the overall estimate of all your promotional items before checking out. In this way you can do all the tests you want with your favorite corporate gifts!
Can I obtain some discounts with the purchase of personalised lollipops?
On HiGift there are several ways to buy cheap lollipops. The first and most obvious: if you buy lollipops, candies or sweets iin huge number, the price per item will be lower. If you buy the same items in smaller quantities, you will have a higher price each. This detail is clearly visible in the price table on each product sheet: it is often enough to add a minimum quantity of lollipops to get a better price. Also, if you subscribe to our newsletter you will be updated on the promotions we release every month. That's right, you got it right: you can find promotions on personalised lollipops, that is the articles you are looking for! If you become our customer you will also be able to access the HiGift Circle loyalty program which will allow you to have exclusive benefits by climbing the statuses. That is, more lollipops, candies or sweets you buy, the sooner you will be able to reach the threshold for your passage of status and obtain increasingly important benefits, discounts included.
Branded Merchandise have multiple benefits for businesses. They can be part of corporate merchandising, a promotional and advertising tool for customers, and also a gift for employees during holidays, anniversaries or corporate anniversaries. They are useful tools to leave a memory of the brand during events, fairs, promotions to potential customers. Promotional items customized with your logo, if chosen carefully with respect to the communication message you want to convey, undoubtedly create added value to your brand.
Personalised Lollipops - FREQUENT QUESTIONS
Verifying every detail is important. It is therefore normal to buy personalised lollipops without having touched them can block your purchase process. For this on HiGift it is possible to receive a sample before ordering the entire quantity of the lollipops. The procedure is very simple: just click on the red button calculate your quote and buy and enter 1 in the desired quantity. Then need to click on confirm order to proceed to purchase the sample without the desired print, after registering on our site or logging in if you are already a customer. In many cases it is also possible to customize the sample with your own logo, in order to be able to see the finished promotional product. Just choose the personalization on the calculator and that's it. To find out the cost of the neutral sample, go to the price summary that you see in the product sheets of lollipopsand you will find it highlighted. In case the timing does not allow you to wait for the receipt of the sample to place the order, write to our customer service, we will be happy to help you with information or photos of the selected product.
You can order your
personalised lollipops
quickly by following these steps:
If you are not already our customer, sign in on HiGift or log into your account.
Choose the promotional item you prefer and, once you have entered the product sheet, click on the appropriate red button calculate your quote and buy.
Enter the quantity and possibly the color of lollipops, choose the type printing and follow the steps indicated until you have the final quote.
Click on confirm order to proceed with the purchase.
When ordering, you can upload your logo, or do it later in your personal area within the relevant order. Our staff will proceed to make you a free print draft to show you the
personalised lollipops with your logo
.
For more information click here
.
After your approval, we will proceed with production and you will receive lollipops in 15-17 days. If, on the other hand, you have purchased lollipops without any customization, you will receive the goods in 3-4 days.
If you want to know more about delivery time, visit this page
. For more information on placing orders visit the section
how to order
. If you have doubts about payments, visit the section
payments