Custom Eco friendly water bottles
Custom Eco friendly water bottles: they are made with recycled and innovative materials!
Below more details on
Looking For a Sustainable Sponsor for Your Brand? Find Out Our Eco-Friendly Personalised Water Bottles!
Sponsoring your own business is of paramount importance to any entrepreneur. At the same time, however, the need to focus on less harmful choices for the environment is undeniable. For this reason, some items born as eco-friendly are among the promotional products in the highest demand. We all have personalised tote bags ready to use for the groceries or instead of the handbag.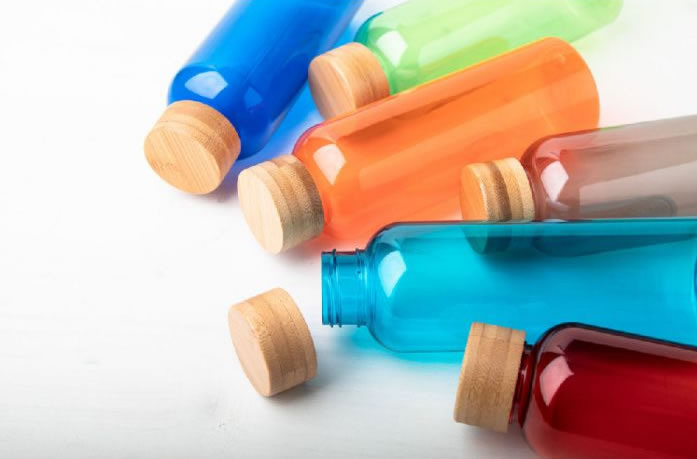 And how about water bottles? Who can do without them before going to work, school or embarking on a trip?
Like shopping bags made of cotton, paper or polyester, personalised water bottles too are outstanding promotional products. By choosing them, companies are sure to hit the mark. On the one hand, they would offer a much appreciated corporate gift to their customers. On the other, they will give their team members an accessory that they can use at work and out of the office. In response to the high demand, very different models have been designed. Water bottles are now able to meet all the needs and tastes of the audience.
So, for instance, personalised thermal bottles can be the perfect item for those who use them on any occasion. On the other hand, we find even more sustainable solutions than the classic models. Those who want to throw themselves headlong into the eco-friendly world may find the answer they are looking for in custom eco water bottles.
Personalised Eco Water Bottles: A Look at the Category
What do we mean by "eco water bottles"? How can you, that is, turn such a corporate gift into a greener object? After all, they have been the symbol of the fight against climate change since their inception. Promotional eco-friendly products can be of different types. In particular, they can be divided into two groups:
Versions of standard products made with natural materials. We find this in the case of promotional cork keyrings.
Items made from recycled, recyclable, organic, biodegradable or compostable materials. An example of this are the different types of printed eco-friendly pens on our website.
Custom eco water bottles belong to the latter category. They are made of materials which can be reused or are easy to dispose of. In general, these products can be described as low polluting for the environment. They do not require complex or harmful processing or disposal processes. Plus, besides being great allies of our planet, they are excellent promotional products. They give your brand a green image and expose your logo to a large audience.
The Success of Personalised Water Bottles: What Is Their Secret?
As promotional products, branded water bottles have several strengths. On the one hand, they are indisputably useful and multifaceted. This means that they can be by those who receive them constantly and in different situations. Think of when you are at the university or in the office, at home or on a hike. These accessories will no doubt prove to be exceptionally comfortable and effective no matter where you are.
In addition, one of the key points of their success is visual impact. As they can be in many cases customised on the entire surface, they do not set limits when it comes to writings and images.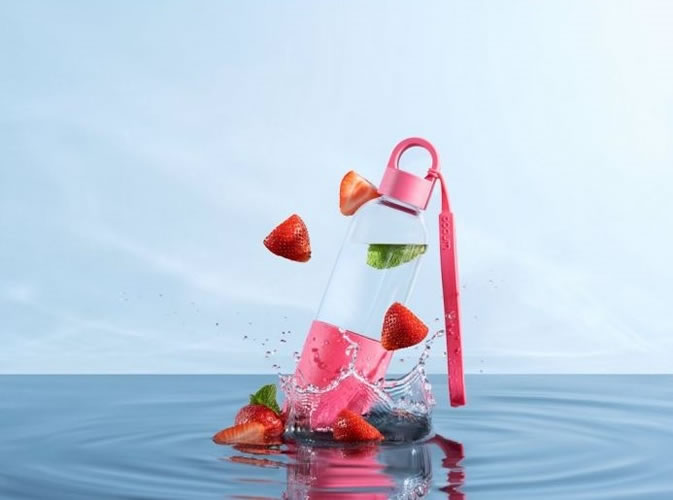 You only need circular printing techniques and you can be as creative as you wish. So, eco-friendly promotional water bottles customised with an environmental-themed phrase can be perfect for a green fair. Otherwise, if you print the motto of your company on custom eco water bottles, you can communicate your philosophy to your customers in the best way. Moreover, you can make your employees feel closer to your work reality as well.
Promotional Eco-Friendly Products: What Do They Convey About the Company?
Besides ensuring maximum exposure to your logo and your name, eco-friendly branded water bottles have other effects from the point of view of communication. Like all promotional eco-friendly products, they convey the interest and commitment of the company to the environmental cause. Besides, they make those who receive them feel part of the change. Involving the audience is a crucial point when you want to be remembered. In the case of an advertising campaign, successful corporate gifts bring customers closer to the brand. This effect will bring notable benefits to your business.
By showing your brand as active and in step with the times, promotional eco-friendly products will promote your business as reliable and innovative. Personalised eco water bottles are no exception. Often, the materials used to craft them are not well known. As a result, if you employ eco-friendly personalised water bottles as promotional products, you will raise public awareness of new sustainable solutions which are not yet very popular. Those who have already gone for a fully green attitude and are well informed about all the alternatives will be pleasantly surprised by your choice. They will see in your company a promoter of the lifestyle they appreciate so much.
Eco-Friendly Materials: Choosing the Most Suitable Custom Eco Water Bottles for Your Promotion
Unlike categories such as personalised glass bottles, that of eco-friendly drinkware includes items made of different materials. Among the most popular are the custom Tritan water bottles. This type of plastic is especially recommended when it comes to containing water and drinks. It can be fully recycled, is very lightweight and resistant to impacts and washing. All these qualities are highly appreciated in the world of food products. For this reason, they make these custom eco water bottles one of the most loved choices.
We find other types of personalised plastic water bottles as well. These are generally made of ABS or RPET. The former is recyclable, durable and safe for health. Plus, it is often obtained from the waste of other objects. In this it is quite similar to recycled pet. They both give new life to certain types of plastic that would otherwise be disposed of.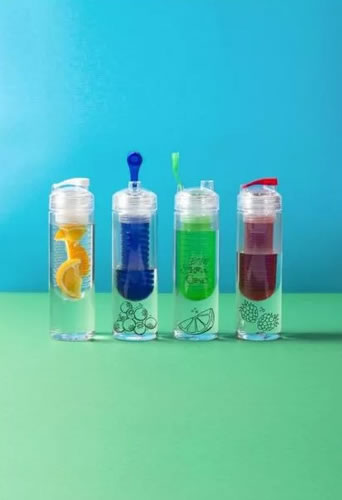 Reusing that which can be reused is of vital importance for the survival of our planet. Eco-friendly personalised water bottles made with these materials are a way to play our small but significant part to it.
Giving Away Eco-Friendly Branded Water Bottles: Looks Matter Too!
Our selection includes various types of drinkware. Personalised aluminium water bottles, for instance, look quite classy and are lightweight. They can be the most suitable promotional products for an audience of professionals. They are quite good if you want to combine a green philosophy with a serious image. In the same way, your choice may fall on personalised sports bottles as well. Thanks to their hook and their light weight, they guarantee the highest level of portability. Plus, they look rather handy from a visual point of view.
Finally, eco-friendly promotional water bottles are available in various colours. Among this variety, you can choose the most suitable combination to highlight your logo. For instance, you may want to play on contrasts. Another option is to employ the palette of the company. Otherwise, you may adopt a new one which is in line with the event where your corporate gifts will be offered. Lastly, some models are equipped with an infuser. They are perfect if your team loves to sip tea while at work. Similarly, they may be the top gift if your customers are used to treat themselves to a herbal tea during the day.
In conclusion, personalised eco water bottles or custom Tritan water bottles may be a good idea for your brand. It will make it appear in a new light in the eyes of the public. They have all the qualities one could wish for in a first-class promotional product. Not only that, but these types of bottles add a key factor from a communicative point of view as well. They convey your desire to offer new options in line with the needs of our time. So, they present you as modern and sensitive. Your eco-friendly branded water bottles will then best sponsor your name. Not least because they give you full freedom as to how to make them.
Did you like this content? Click here to download it.
Custom eco friendly water bottles with your printed logo are a thought that lasts over time, a memory that every person who interacts with your company carries with them, a promotional item that, using it, will unknowingly advertise your brand. Custom eco friendly water bottles are a simple and easy to use objects and this is the added value of the promotion that you will be able to obtain through this kind of promotional item. On this page you will find more than one type of custom eco friendly water bottles, so that you can choose the promotional item that best suits your brand or your communication with object, based on price, colour, size, shape.
Where can I found all the information on custom eco friendly water bottles?
Information about eco friendly water bottles such as quantities availability in stock, printing variables, prices, exact sizes of the items are visible on the relevant page dedicated to the product. It is possible to create customized estimates and graphic drafts in total autonomy by clicking on the two red buttons clearly visible on the page. If you need more information about tritan water bottles, we are always available via chat, email, phone.
How can I see my logo on custom eco friendly water bottles before the order?
Custom eco friendly water bottles, personalised rpet water bottles or promotional tritan water bottles are perfect to be personalized but...how can I see my eco friendly water bottles with my logo before ordering on HiGift? It's very simple, just follow these steps. You are now in the custom eco friendly water bottles category, choose your item and, once inside the product sheet, click on try your logo. In this tab you can try your own writing on the personalized item or directly upload your logo and test your promotional article. You can even eliminate the colored background of your logo. Don't worry, your graphic proof is not the official proof that will go into production! That will be provided by us after the order, at the latest within 24 hours.
How can I calculate an estimate for custom eco friendly water bottles?
On HiGift you can make, download and save all the estimates you need in your personal area! You are now on custom eco friendly water bottles category, select your favorite customizable item and, once inside the product sheet, click on get your price and buy. Just enter the quantity, the color of eco friendly water bottles, the type of customization you require based on the characteristics of your logo. In a few clicks you will be able to get your quote. At this point you can download it or save it in your personal area. If you want to revise the quote, just go back by clicking on the appropriate button. If you add various products such as eco friendly water bottles, rpet water bottles or tritan water bottles to your cart, you will also be able to download or save the overall estimate of all your promotional items before checking out. In this way you can do all the tests you want with your favorite corporate gifts!
Can I obtain some discounts with the purchase of custom eco friendly water bottles?
If you are looking for personalized cheap eco friendly water bottles , here you are in the right place. In fact, on HiGift you can find different ways to save on your corporate gifts such as eco friendly water bottles, rpet water bottles or tritan water bottles. Also if you buy a small quantity of eco friendly water bottles, you can save on the cost each, which decreases as quantities increase. Furthermore, by registering on our site you will participate in the HiGift Circle loyalty program which will allow you to obtain increasingly exclusive benefits as you climb your status. How to get to be a Platinum customer? Just buy your corporate gifts from us, so, once you have reached a certain spending threshold, you can scale from Bronze to Silver up to Gold and finally Platinum to get, among other advantages, an important discount on the purchase of all the promotional items present on the site. Finally, if you want to stay updated on discounts and promotions that can include eco friendly water bottles, rpet water bottles o tritan water bottles, subscribe to our newsletter, you will receive it monthly and will always contain news on discounts and benefits for you.
Promotional Products have multiple benefits for businesses. They can be part of corporate merchandising, a promotional and advertising tool for customers, and also a gift for employees during holidays, anniversaries or corporate anniversaries. They are useful tools to leave a memory of the brand during events, fairs, promotions to potential customers. Promotional items customized with your logo, if chosen carefully with respect to the communication message you want to convey, undoubtedly create added value to your brand.
Custom Eco friendly water bottles - FREQUENT QUESTIONS
Promotional items are a fundamental step for promoting and sponsoring your brand.
Who wouldn't want a company known by the logo?
Let's remember that Starbucks created a second line of trade for his business based exactly on branded cups, mugs and cute water bottles.
Custom bottles are a passe-partout for all companies that care about the environment and want to reduce the consumption of plastic.
In recent years, many companies have decided to personalize water bottles with their own logo and to gifted them to their employees to encourage the use of reusable bottles.
If you are a company who puts environmental issues among its missions, this promotional item is for you.
HiGift offers a wide range of bottles to be customized in its shape, color and material:
- Aluminum bottles
- Reusable hard plastic bottles - recommended as sports bottles.
In the appropriate section of our website you will find many ideas and designs ready to be branded with your logo.
You will find casual, elegant and sparkling models.
And if you are looking for a special item that you cannot find on our website?
No worries at all. Just contact us and We are delighted to let you know! .
Verifying every detail is important. It is therefore normal to buy Custom Eco friendly water bottles without having touched them can block your purchase process. For this on HiGift it is possible to receive a sample before ordering the entire quantity of the Eco friendly water bottles. The procedure is very simple: just click on the red button calculate your quote and buy and enter 1 in the desired quantity. Then need to click on confirm order to proceed to purchase the sample without the desired print, after registering on our site or logging in if you are already a customer. In many cases it is also possible to customize the sample with your own logo, in order to be able to see the finished promotional product. Just choose the personalization on the calculator and that's it. To find out the cost of the neutral sample, go to the price summary that you see in the product sheets of Eco friendly water bottlesand you will find it highlighted. In case the timing does not allow you to wait for the receipt of the sample to place the order, write to our customer service, we will be happy to help you with information or photos of the selected product.
You can order your
custom eco friendly water bottles
quickly by following these steps:
If you are not already our customer, sign in on HiGift or log into your account.
Choose the promotional item you prefer and, once you have entered the product sheet, click on the appropriate red button calculate your quote and buy.
Enter the quantity and possibly the color of eco friendly water bottles, choose the type printing and follow the steps indicated until you have the final quote.
Click on confirm order to proceed with the purchase.
When ordering, you can upload your logo, or do it later in your personal area within the relevant order. Our staff will proceed to make you a free print draft to show you the
custom eco friendly water bottles with your logo
.
For more information click here
.
After your approval, we will proceed with production and you will receive Eco friendly water bottles in 15-17 days. If, on the other hand, you have purchased eco friendly water bottles without any customization, you will receive the goods in 3-4 days.
If you want to know more about delivery time, visit this page
. For more information on placing orders visit the section
how to order
. If you have doubts about payments, visit the section
payments