In the world of sport it is very common, indeed it now usual, that each player is immediately identifiable as a member of a particular team simply through the printed t shirts he wears. The concept behind this custom is the need to unmistakably indicate the club for which one takes the field, making it recognizable by the opponents.
But the advantages of personalized sportswear are not limited to the banal recognition of the team to which a particular athlete belongs, but also involve more complex and purely human factors, which concern the motivation and sense of cohesion of the team which, in this way, it will be facilitated to feel a single organism composed of as many fundamental components as there are its players.
For this reason, regardless of the level of competition in which the team is placed, whether it is a national rowing team or a high school volleyball class, the sharing of clothing, for example of personalized t-shirts that identify the common spirit of the components , constitutes an extra gear.
Below we will explain in detail why and we will see how much it can cost to have custom prints made.
Why uniforms with printed t-shirts are important
For a team, no weapon is more successful than the sense of belonging to a single team that works in synergy to achieve a common goal. We must not underestimate the power of wearing the same colors in creating unity, friendship and brotherhood among athletes, who in this way can more easily focus on building their future as an ever-growing team.
The kit, which can also be made up of a simple shirt , represents the tool that allows players to feel part of the same project, which requires to be built step by step, competition after competition and game after game.
Participation will be greatly enhanced by feeling part of the same team, and players will be encouraged to put all of themselves into every action, as well as having more fun. The performance can only benefit from it.
Finally, team clothing is not only useful for the players, but also for the fans, who must be able to recognize their favorites and teammates even from a distance and unambiguously.
In addition, the public can also buy promotional items or clothing bearing the logo of their favorite team, and this possibility represents a fundamental element to make each member of the team feel , almost as if they were on the pitch all together, to support the players. . Being able to feel part of one family is not only rewarding for the fans, but also for the players themselves, who receive a huge motivational boost from cheering.
To get a complete overview of how important custom t-shirts are in team sports (with particular reference, in the specific example, to football) and how the need to dress everyone in the same way has always characterized the world of competition, please you can consult a dedicated article by clicking here .
The printing techniques of printed t-shirts: which sports and which accessories are they suitable for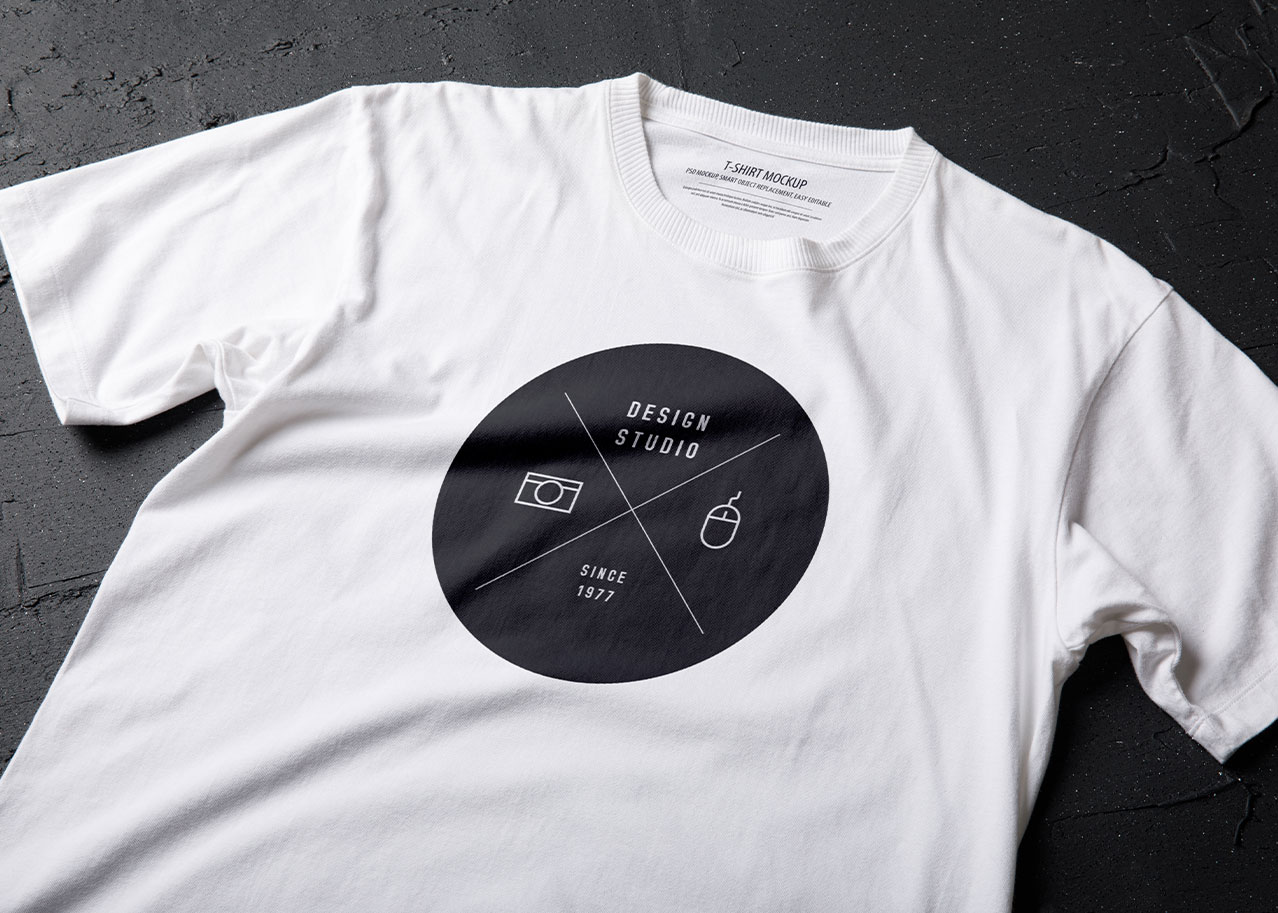 Once we understand why it is so important for players to have a uniform to feel part of a single team , within which there are no hierarchies but all collaborate in order to achieve a common goal, let's get more into the merits of the realization of the custom printing.
First of all, it is important to know that it is possible to print personalized t-shirts to adapt to the practice of any sport: not only the classic football and volleyball, but also cycling, athletics, tennis and basketball .
The possibilities are truly endless, both as regards the choice of sport and the garment model: tank tops, polo shirts, ordinary shirts, but also warm-up and post-match sweatshirts for men, women and children are available.
Indeed, not only can you focus on clothing, but to feel the sense of belonging to the team even more strongly , you can also opt for other types of promotional products, such as practical backpacks, perfect for containing your sports equipment, as you can see. by visiting this page of the HiGift website .
Indeed, you can go further, personalizing with your logo the indispensable tools that accompany every sportsman during their activity, such as the inseparable water bottles .
Even the techniques used for the realization of the print are the most disparate, but the most commonly used for logos and designs is screen printing . Its strengths are represented by the economic price and the excellent color rendering on the fabric, which has brought this technique into vogue in the fashion world.
Furthermore, it is a very quick method to carry out, which also allows copious runs, of large quantities of articles, in extremely short times . Screen printing returns spot colors, which can involve from 1 to 4 colors, which can be applied on both light and dark fabrics.
Alternatively we find direct digital printing, thanks to which a soft and high quality print is obtained. This is mainly indicated if you want to reproduce photos, or drawings containing a large amount of shades
This technique is implemented thanks to the help of a latest generation machinery, which transfers the image directly on the fabric, using water-based inks, completely non-toxic and, at the same time, resistant to washing.
The fact that no films are used ensures flexible printing as a final result. Direct digital printing is not suitable for large runs. It is rather to be preferred when you intend to reproduce an image faithfully, respecting every detail of the original.
The choice of material for the personalized t-shirts
As we said, therefore, owning personalized t-shirts that are able to create unity and harmony within the team is important not only for teams competing at the highest levels, but also for amateurs or kids who delight in theirs. favorite leisure time activities.
Regardless of the specific situation, the choice of jersey must take into account an essential factor that cannot be missing in a garment for sports use: guaranteeing the athlete maximum comfort.
If, in fact, on the one hand the main brands that deal with the production and sale of sporting goods already offer products that pay particular attention to the design and quality of the workmanship and finishes, as well as to the choice of the best material, the same care and meticulousness can be turned to the personalized printing of a shirt or a tank top.
When you decide to have a uniform customized, for example, an important factor to take into consideration is the seasonality , the period in which it is expected that these items will be worn. Depending on the atmospheric conditions and the temperatures in which you are, in fact, it will be necessary to orient the choice of material.
Lightweight fabrics and short-sleeved shirts will be useful in summer , so as not to suffer excessively from the heat, while in winter , when it is necessary to protect yourself from the cold also to avoid complications in the muscles, you will need clothing capable of preserving from low temperatures .
As also claimed by an article from technical textile (which can be consulted here ), the recommended material is polyester , breathable and quick-drying, specially designed to promote comfort so that the athlete can give the best of himself.
The microfibres of this fabric make sure that the sweat is pushed outwards, away from the body, which will thus remain dry. In addition, polyester has peculiar qualities that make it antimicrobial . Which makes it suitable to be worn for a long time even for long and strenuous training sessions.
Are you interested in other fashion accessories for your brand? Have a look at out personalised caps!