Why are custom caps important to your team? In today's society, personalization is an important element to be able to differentiate oneself and remain etched in the memory of those who are spectators. In particular, in the field of corporate communication, personalization allows you to transmit clear and well-defined messages, about your identity, your style and your values.
All these elements can be easily communicated through the customization of products such as caps, notepads , pins, t-shirts and so on and so forth. In particular, for those looking for ideas to personalize the communication of their company, it is proposed to take some ideas about corporate gifts, promotional products and branded merchandise on HiGift website, specialized in this field.
An important consideration is that personalization, in addition to transmitting style and messages, guarantees a certain memorability of the brand: therefore, it is always recommended to highlight the logo of your company, possibly in a central and immediately visible position.
Among the various items available, it is suggested not to underestimate the customization of customized caps with the logo of your company, with which to equip your operational team. It is an idea of visual impact, effective and efficient, for this reason, we propose to read this short guide to learn more about all the details on the personalization of caps and on the effectiveness of this choice for your brand.
CUSTOMIZATION PATH: CHOOSE THE MOST SUITABLE SHAPE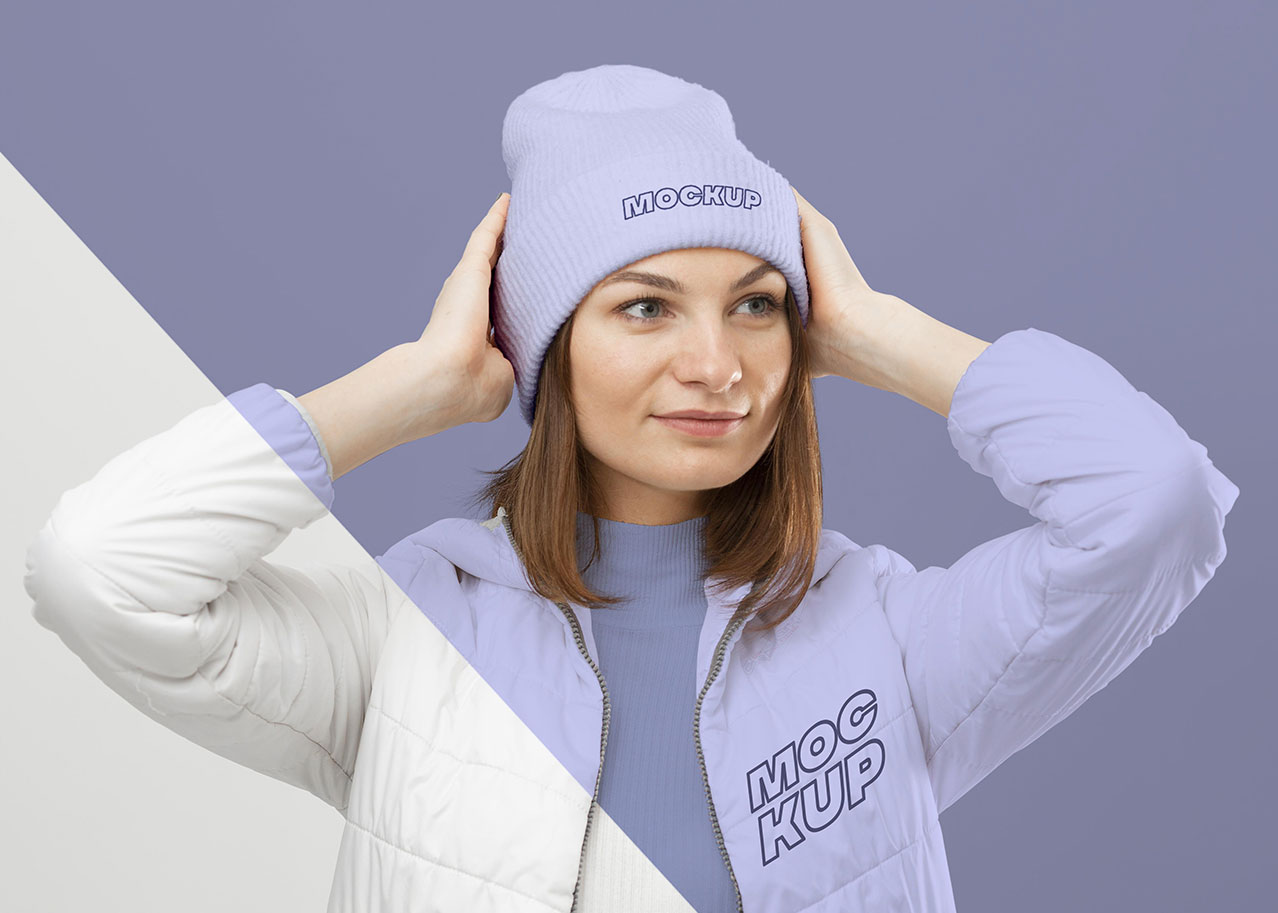 Equipping your operations team with custom caps may seem like a simple task. However, to achieve a satisfactory result, a choice must be made that is in line with the corporate style.
For this reason, it is necessary to start from the basic element: the most suitable shape of the hat. There are various shapes including the baseball (or golf) cap with 6 or 5 panels, the fisherman (or sea) cap model, the military cap or the New Era model cap , in rapper style with a flat visor. .
These are the most common shapes but the possibility of creating a tailor-made shape for your company cannot be excluded. In any case, how to orient yourself in the choice ? Well, there are some forms that are better suited to certain work environments and others more in line with certain other contexts.
Let 's start with the baseball cap: already at the beginning of the 1900s, some baseball teams, in fact, decided to put their own logo on it. The " branded " cap was then popularized by fans, who wore it to show support for their team. The potential of this tool was then sensed by agricultural companies which were the first to use it for commercial purposes.
In addition, personalized baseball caps were particularly popular and popular in the 90s / 2000s even by celebrities. The passage through these very different sectors makes it extremely versatile, popular and suitable for any sector and any audience.
If you want to go deeper into this topic, you can read the history of the baseball cap, its design and its use. In summary, it is possible to choose this shape for each sector: for example, for the staff of a pizzeria, a team of electricians, in the mechanical field, for an ice cream parlor or even for a team of carpenters.
The fisherman's hat , or bucket hat , is back in vogue combined with an oversize style of clothing and is preferred mainly by a young audience. For this reason, if you are thinking of equipping your team with a personalized hat of this type, it is the right choice if you operate in an industry very much in line with today's fashion.
For example, the bucket hat customized with your company logo could be perfect for a team of clerks in a sneaker or fashion clothing store or for the sales staff of a video game shop. Even the military cap is only suitable for a much more specific audience.
With a more square shape and the typical camouflage color, this hat is suitable for contexts in line with the natural or sporty environment. Therefore, it is possible to personalize a military hat with your company logo if you work in the sports equipment sector, especially hunting and fishing, or if you are involved in the sale of leisure gear in nature.
Last but not least, the New Era style hat lends itself to customization in a very particular area. Being a style promoted mainly by rap singers, it is particularly loved by young people.
So, if you are thinking of personalizing it with your brand logo, remember that it can be perfect for the team of a music or musical instrument shop or for a themed restaurant or fast food staff in line with the "gangster style". ".
If you would like to deepen your research further, you can take a look at all the proposals for personalised caps. As you have seen, choosing the shape of the hat to customize is not exactly a trivial matter.
THE PERFECT CHOICE FOR YOUR TEAM: CLOSURE, VISOR, COLOR AND MATERIAL
Once you have selected the right shape for your company's style, you are well on your way. But that's not all: to offer your operational team an accessory that is comfortable to use and effective in terms of communication, there are other aspects to consider when choosing.
First of all, the closure on the back of the hat, in particular, if you have chosen custom baseball, military or New Era caps. This aspect only concerns the comfort of your staff, to whom you can offer an adjustable or non-adjustable closure, in metal, velcro or plastic.
Furthermore, depending on the model, the closure can be in the same material as the front panels or in a different texture , to ensure greater breathability. Again, everything depends on the level of practicality that the operations team requires.
choice of the visor should not be underestimated , which can be produced ad hoc and customized at every point. In fact, much more work can be done on the visor than in other parts of the hat.
This can be flat or pre- curved , plain or two-tone, with prints or embroidery and can have piping or not. What is piping? Piping is a type of finishing, consisting of a small "roll" of fabric used to finish the edges and hems.
It can be inserted in a line between the upper visor and the under visor and can be simple or contrasting. Here we go to touch another fundamental element in the choice of the cap for your operational team: the color .
The choice of shades and contrasts to use is not at all simple, but if you already have a well-defined logo it can be useful to refer to the typical colors of your brand, in this way you will get a high memorability . For those who, on the other hand, want to prepare personalised hats in an original way, they must pay attention to some small rules.
Choose the most suitable color to promote your business based on your typical customer: if the target is made up of children and teenagers, it is better to focus on brighter colors and fun prints. If, on the other hand, the public is made up of young people, the solution is to dare with original designs and colors in line with current trends.
Finally, for an adult audience, it is always advisable to opt for a more sober style and colors. In any case, it is better to refer to a complete list of all existing shades and colors so as not to miss anything.
Finally, it is also good to say a few words on the choice of material :
usually, the most used materials to make a customized cap are 100% cotton, excellent for embroidery or screen printing, or 100% polyester, cheaper and more suitable. to a sublimation print on the entire surface.
It is also possible to opt for a rainproof polyester, suitable for outdoor use, without risking that it will be damaged by rain or humidity. In short, for this accessory there is really spoiled for choice in terms of colors, shapes or materials.
PERSONALISED HATS WITH LOGO: FINAL CONSIDERATIONS
Ultimately, here are a couple of remarks about the actual logo and how to fit it into a custom cap. Among the methods to be taken into consideration, there is certainly screen printing, one of the oldest printing techniques, suitable for any material that creates a very homogeneous and pleasing to the eye effect.
Furthermore, an interesting suggestion is to consider the three-dimensional print, made through the application of a rubberized fabric, from which the relief effect derives.
Both techniques are recommended for printing the company logo, as long as you choose the one that is more in line with the style of the company.
In short, all the choices must create a constant coherence with the style and image of the brand in order to remain impressed in the eyes of your customers. Now, it will certainly be clearer why this accessory cannot be missing in the uniform of your operations team.
If there are still doubts about it, remember that: the cap with logo is highly customizable, it is practical, it guarantees better visibility of your brand and completes your team uniform... Better than that!
Would you like to know other corporate gifts that can sponsor your brand at best? Try our personalised water bottles - they won't dissapoint you!