Even more useful than flyers and posters, today the promotion with printed items such as promotional pins. These simple, useful and decorative objects can also be original gift ideas or reminders to make public something like an event or a thought that you want to spread.
The most common customizable products to promote your company are: stickers, mugs, canvas bags, water bottles, shirts, bracelets and diaries. But the most used type of item is the one that, small and wearable at any time, manages to be noticed without invading or disturbing the wearer.
I am referring to the personalized badges. Small round objects, they are widespread and comfortable to wear and can be made very easily and in a short time. On top of it you can print any type of message, logo, image, sure that those who notice it can get curious and ask or look for information about it.
History of the pins as we know it today
The use of spreading something through this small accessory comes directly from the United States of America where the pins are still a real visible badge for the institutional bodies: just think of the policemen who also report their registration number on it. , or the famous sheriffs of the Southern states, recognizable not only for the ranger hat, but also for the inevitable golden star-shaped pin.
To find out when the habit of wearing round pins for dissemination purposes dates back to the first president of the United States, George Washington. During his first investiture, his followers decided to print supporting phrases on buttons.
With this little wearable detail, the practice was soon adopted later in later ages. Starting from the political field during the electoral campaigns, the use of pins soon spread also in everyday life to promote companies, events, thoughts, missions and any type of message.
How custom pins are made
In order to make your own pins, it is necessary to have a special brooch press and buttons. After having printed the drawing on paper with a normal ink or laser printer, it is cut to the right size and covered with a transparent and glossy cover.
Simply by inserting the metal pin and the cut out design inside the special press, you press until the two elements are joined. The transparent cover is essential to make the pins shiny and shiny but also to protect them.
This cover can further customize the pin by opting for different thickness and material. The pins can take on different shapes : they can be shaped, resin-coated or enameled. It is a very fast operation that does not require special machinery and printers.
Why choose personalized badges: when and how to use them
The creation and diffusion of personalized pins can take place in various areas and for various occasions, such as advertising or promotional , in the workplace and commercial, but also simply for parties or activism. These small give-aways are especially appreciated if they are free and are a valid, if not more appreciated, substitute for the business card.
Today they are also particularly popular for organizing parties , such as hen parties , or as a small object at the time of events, celebrations, anniversaries, special moments. Also for this reason it can be an affectionate idea to share with friends and relatives. Their success is due precisely to their simplicity and compactness . Anyone can wear a pin. This can be attached to different fabrics: jeans, cotton, linen, wool, plasticized fabrics, etc.
They are one of the most popular items in the field of promotion and merchandising. More and more companies are using these small customized accessories to spread their brand or web marketing actions even offline.
Combined with a little imagination and specialist graphic skills, this loyalty tool can make a difference and have the same impact as a billboard , saving you a lot of money. Transmitting your message by impressing it on an object so apparently insignificant but always present allows you to immediately capture the attention of anyone: adults, children but above all teenagers.
Slogan, phrase, logo. The best message to hit the target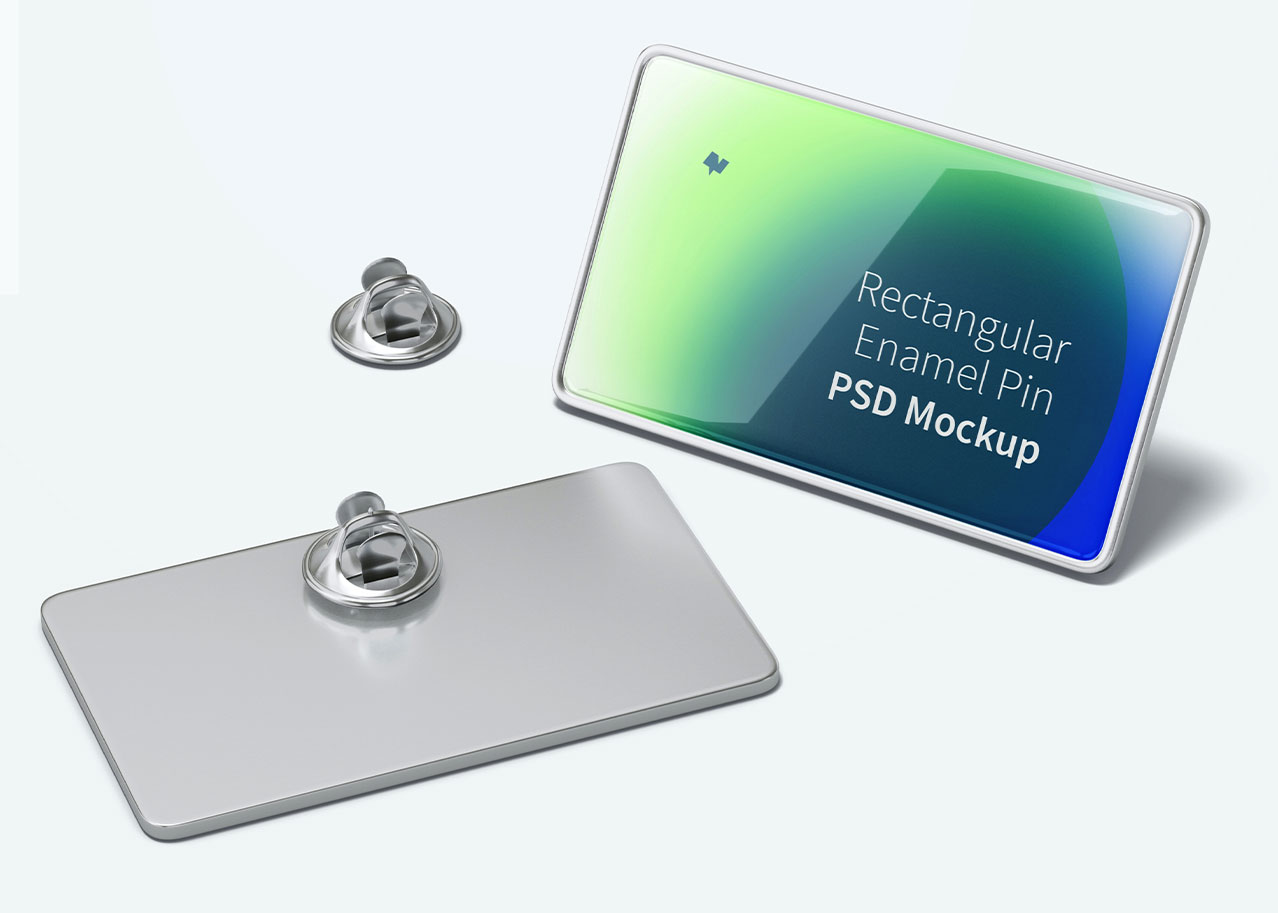 To identify the most suitable subject to capture the attention of others, it is important to understand which target to propose our message to. It is important to carefully choose the phrase or logo to propose, especially when it comes to such a small space to be able to communicate something.
The logo and the colors are elements to focus on because they are the same that the interested party will find in other contexts and therefore will connect to the message we have chosen. Each item is a kind of reminder, so it is equally important to leave your contacts or links to social networks.
As marketing teaches, customers, or potential customers, want to be pampered and for them receiving something for free is always a welcome thing. Thus a small accessory , sometimes even graphically studied in design, can represent a real form of communication .
Non-profit associations also represent a good chunk of users of promotional badges. To promote their mission, perhaps obtaining some income or membership, donating a pin can be a good sign of welcome to a stranger who, always for free and on his own, will deepen your topic if he wishes.
A recognizable element: the personalised pins
How many times has it happened to meet a person who wears a recognizable sign of a brand or ideal of which you too are part. The fact that we recognize ourselves with a distinctive sign arouses a positive feeling of inclusion and belonging . From such an occasion a dialogue or a friendship can arise but also a confrontation that results in reflection, curiosity, desire to learn and know.
For this reason, even in special events, manifestations and occasions, the fact that all participants have a small symbol of belonging helps to raise a sense of alliance and participation in a common project.
The more people wear this pin, the more you are convinced of your purpose and the more you are prepared to make it known to others. On a psychological level , an image can elicit a flow of information , memories, sensations and emotions. So we can expect what it can bring to include the same image in a small accessory to wear, visible and within everyone's reach.
Personalized badges: a small initial investment for a great future yield
Personalized pinks, like all other promotional products, are used to promote your company or project, especially in its early days. As a small initial investment that can lead to easily spreading your signature at a time when it is just born or is starting to enter the market.
Even in the case of start-ups and unpublished projects , a simple pin for the cost of about twenty cents each is a good compromise to start an effective, lasting and certainly more effective advertising campaign than the classic flyer .
Metal, being a resistant material , easy to work with and light when it comes to safety pins, has an affordable cost and within the reach of any initial capital; much more than t-shirts and bags.
According to many marketing campaigners, the number of people who get to know a brand or a company thanks to a promotional item is surprisingly significant compared to the most popular channels such as advertising on TV, radio, web or large billboards posted on busy streets.
These objects are accessories that are used every day by people and it is the people themselves who spread them indirectly by collecting a large number of visions. It's a great compromise for cheap advertising with great results.
Are you wondering what other corporate gift to use your custom pins with? Then let us give you a hint: on personalised tote bags, they will strike everyone's attention. Try to believe!