When it comes to realize promotional products with the maximum customization area, it is absolutely necessary to reflect about those that, generally, are not taken into consideration immediately but which actually allow us to obtain a great result: the personalised pens.
Here's what you need to know about this kind of promotional item and why they are a great choice for your office and your business.
Personalized pens, one of the best item to promote the Company
When you want to create a very strong brand with a good visibility, it is necessary to focus on a wide range of factors that make sure that this type of goal can be achieved.
In most cases it happens that this simple operation is not carried out with particular attention, giving greater prominence to other areas and neglecting the very simplicity that, instead, should distinguish a complete branding strategy.
This simply means that the creation of personalized pens for your business represents an operation that must be carried out if you want to give more prominence to your business and have in mind the intention of creating a brand that can be easily recognized.
Therefore, even personalised pens, a very simple item, become a fundamental element that, in its daily usefulness, manages to guarantee the opportunity to achieve a series of key results.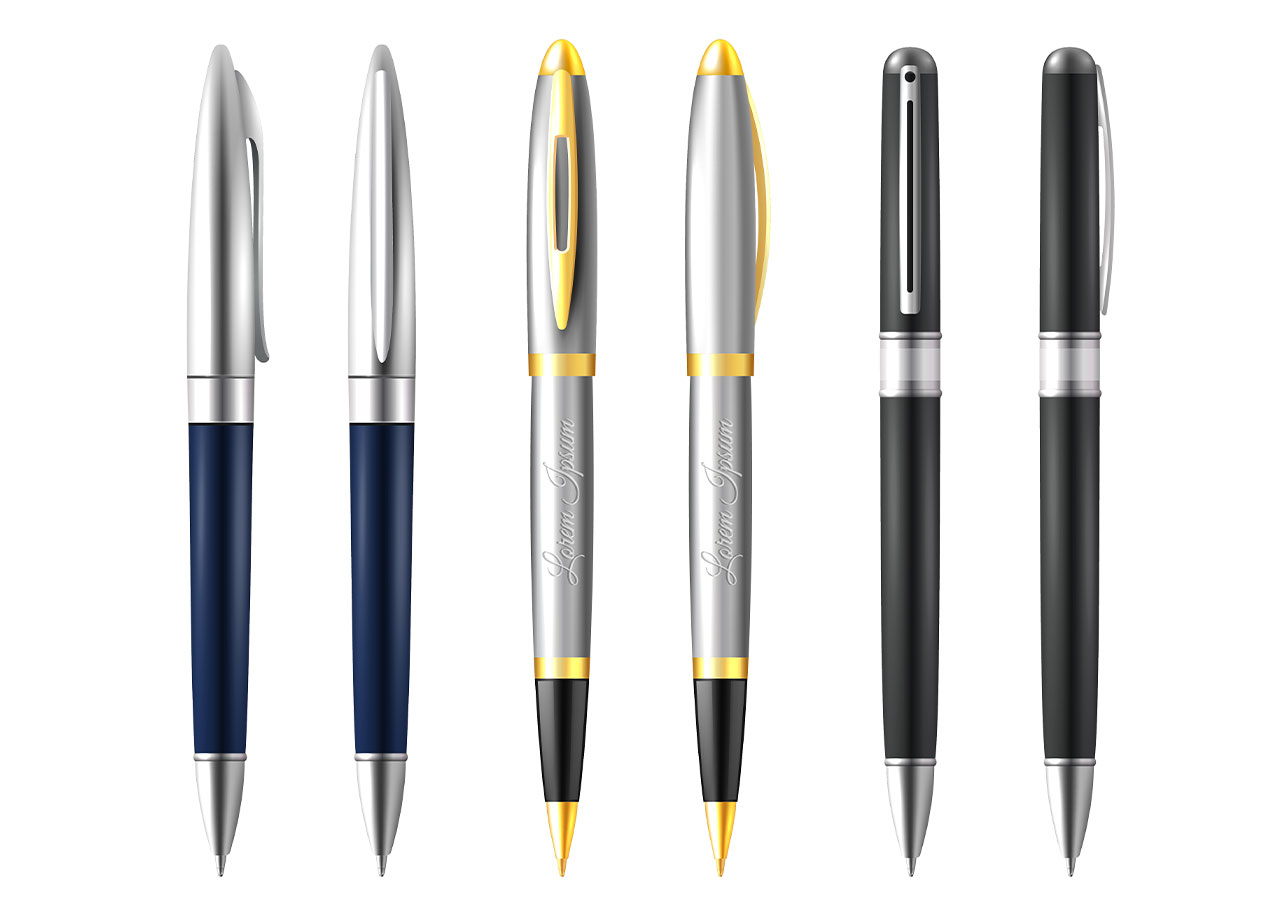 The importance of personalized pens
Many may ask what are the reasons that must push the business owner to opt for this kind of tool.
Well it is necessary to take into consideration the fact that the personalized pens with the logo of your company represent an element that manages to convey to its customers a hint of professionalism that must never be absent.
In this case it is therefore necessary to immediately highlight the fact that thanks to a simple pen, which obviously must be chosen with extreme care, you have the opportunity to increase the dissemination of knowledge of your brand.
If this object is given to a customer, during use in his daily tasks this could be seen by other people, for example when a person goes to the home of an acquaintance and perhaps has to take a note by hand, the use of the pen with the logo of a company clearly present could arouse the curiosity of the other person who, therefore, can look for information about that company.
Therefore, it is necessary to evaluate this first key aspect, which must absolutely be taken into consideration and allows for all intents and purposes to obtain a good final result.
But obviously there is also another aspect that needs to be considered, namely that relating to the ease of being able to enter different information in the same personalized pen.
Various information to share
In addition to the company logo, the pen to be personalized may also contain various other information.
In this case the object must be characterized by the presence of data such as telephone numbers and e-mail address.
But why should you enter this particular information when you need to create a corporate gift such as a personalized pen?
In this case it is a very simple action to perform as the aforementioned allows customers to obtain a series of information in a very simple way.
As is well known, when data is obtained quickly and effortlessly, the customer tends to be particularly satisfied, so he spends his time analyzing all the different information contained in the website under consideration.
Therefore, thanks to the presence of a series of data, which must obviously be chosen with great care, you have the opportunity to increase the reputation of your brand, thus avoiding that there may be potential complications and above all that certain information cannot be shared.
Obviously, this type of aspect must be taken care of when various other corporate gifts are also made, so that success can actually be achieved without any difficulties of any kind.
The pen and its personalization
When you have to create a custom printed pen with your company's logo, it is necessary to study the type of tool that must be subjected to this type of processing, so that you can have the opportunity to transform this simple article into a valid ally for a good marketing strategy.
First of all, it is important to choose the type of pen that must be subjected to this type of processing, in such a way that the aesthetic originality of the instrument can also contribute to making this item a real successful gift.
For example, it is possible to create personalized pens that have a built-in calendar, or one that perhaps stands out for having an incredibly pleasant style to look at and being characterized by different types of top-quality materials.
Therefore, even in this case, it is absolutely necessary to evaluate all these elements in such a way that we can remain incredibly satisfied with the final work carried out.
In addition to these aspects of personalization, it is necessary to understand what information to insert in addition to the logo, so that it is possible to offer a general and complete overview to your target audience.
Therefore, also in this case it is necessary to study the right way to proceed so that the presence of the various information can be defined as incredibly pleasant and at the same time that the customer can be able to find such data in immediate timing.
It is therefore a question of studying all these details with extreme care in order to ensure that success can be achieved.
Careful personalization work must also be carried out so that the different writings are not removed from the pen after a few uses, a situation that tends to be quite common and that characterizes products whose quality tends not to be as exceptional as it is supposed.
The use of the personalised pen
The personalized pen is a fundamental and practical item that can be used in many completely different ways, among which the traditional one obviously stands out, that is the compilation of different documents within your company.
However, it is also necessary to evaluate what are all the other purposes that can be achieved through the use of this particular tool, namely that relating to the gift that is given to one's employees or potential customers.
A corporate gift is very important today and this power must be exploited to the maximum, therefore paying attention to every single detail regarding the type of purpose that must be carried out.
If you want to create a good marketing campaign, therefore, you need to create personalized pens that are particular not only in terms of aesthetics but which, on the contrary, also have various information thanks to which it is possible to make known the presence of your brand in a particular sector.

that must be pursued through it. any errors that could have serious repercussions.
Consequently, thanks to all these details it is possible to always have a general overview and make sure that success can be easily achieved.
Obviously it is necessary to select a pen that can be defined as optimal, then opt for a store online specialized in printing pens in this realization and that does everything possible to transform this object into a pleasant item to use.
Therefore, even in this circumstance it is necessary to study in detail every single characteristic of the pen, precisely to make sure that this article can be endowed with a good longevity and therefore that we can avoid the potential feelings of dissatisfaction that the customer could have at the moment. in which this accessory is used.
So, with all these aspects, the choice of pen will be the best ever and free of any inaccuracy.