Today it becomes more and more important to promote your company to keep up with the pace of competitors.
Choosing to do so through billboards, radio messages and flyers is often a channel that risks equaling its reality to others who decide to rely on the same promotional channels as yours . For this and for many other reasons, which we will discover, today more than ever it is important to promote your company through personalised promotional products.
These make the message you want to convey totally personal even if the same type of item has been used in the past by another company.
Another of the most important reasons for relying on this advertising medium is that personalized promotional products are seen by the customer as a real gift.
In fact, unlike other advertising methods and channels, these have a direct impact with the customer and are able to build customer loyalty.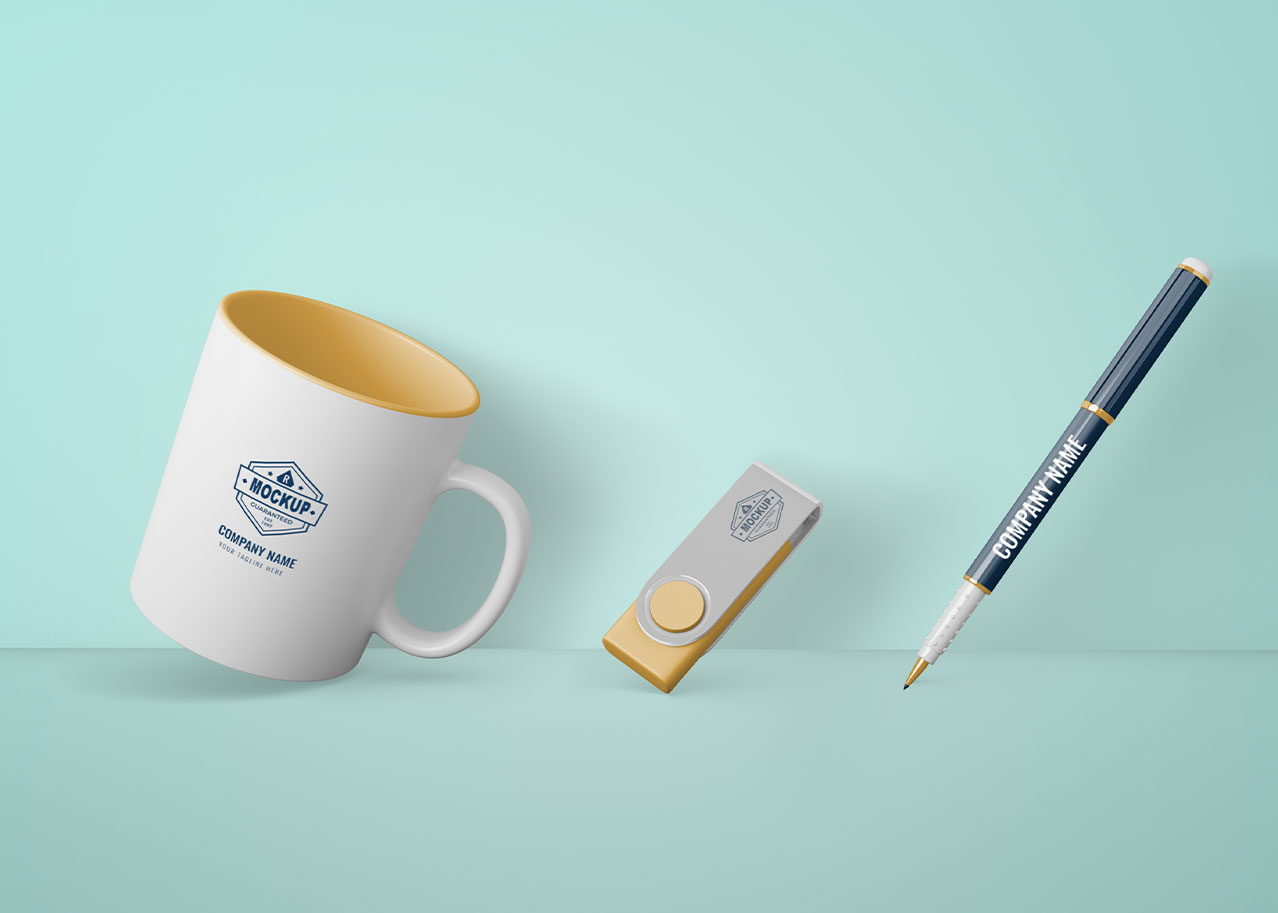 In this article we have chosen what are considered by many studies to be the 5 best personalized corporate gifts to give to their customers and corporate employees.
Personalised water bottles
Choosing to give a personalised thermal bottle or a simple water bottle gives your customer the idea of being in front of a company that cares about environmental protection.
In fact, this gift can be used several times by the customer helping him to save money and avoid unnecessary waste of plastic
This item certainly deserves to be in this ranking thanks to its usefulness and flexibility.
Thanks to this gift, your customer can keep their drinks cool or hot for an extended amount of time.
They are perfect in any situation where there is no refrigerator, you can be sure that the customer will appreciate the gift and that he will take it with him both during his free time and at work.
For this reason it is very important to personalize a bottle so that the image of the your brand is clear and conveys your identity .
This aspect must also be carefully considered as the bottle is not only seen by the customer but also by all the people around him during his day.
You can also choose to give a foldable insulated bottle more suitable for children that will surely make parents happy too to see that you have given their children a gift.
We remind you that it is good to look after the happiness of the customer but it is important not to neglect the promotional message that you want to convey through the bottle. Therefore it is essential to insert a captivating logo, preferably accompanied by phrases or a company telephone number.
Personalised stickers We have decided to include personalised stickers and labels

in this special ranking because this type of item is often overlooked and underestimated in the choices of a company when it wants to advertise through a gift.
What many don't know is that this kind of promotional product is a real marketing tool.
Personalized stickers make use of several factors that are able to immediately convey the corporate identity .
Like all other promotional items there are some important things to pay attention to when choosing to customize a sticker.
The simplest thing is to identify the shape you want to give to the sticker, after which there are three other parameters that are decidedly more influential and affect more the final message you want to convey.
The first is the choice of the company logo which must be captivating and interesting since it is the first thing that is displayed by the user.
Then you have to choose some writings that identify the company or simply it is also useful to enter the telephone number.
Last but not least, we find the choice of color.
The color tone that characterizes the sticker, in addition to having to be prominent and visible, must reflect the more the activity that your company carries out.
Printed t-shirts
Giving a personalised t-shirt of your brand is certainly the best-known way of sponsorship but also one of the most effective and appreciated.
Whether you are a company or the owner of a football team this is always a winning choice since you can put everything you want on the shirt given the large amount of space available.
This is a very effective and efficient marketing strategy , in fact your customers will be able to walk around happy to wear your gift and at the same time attract the eyes of strangers directly to what you want to sponsor.
Often it is good to extend this gift also to your employees, which will help them feel like a team , to team up with each other and at the same time guarantee a return of image to your company .
You must not neglect the type of material of the t-shirt you intend to customize, it is important to decide what type of fabric to use: cotton is usually the most useful choice for any use.
If your intention is to give a shirt that is used in sports, you can also choose a technical or breathable fabric.
You are also free to customize the shirt as you see fit, applying your logo, sponsor, telephone number on both the front and back.
If, on the other hand, you want is to make a real gift then you can also give greater weight to the packaging of the shirt which will surely have a greater surprise effect in customers.
Personalised USB flash drives. Many companies now choose this advertising product to promote their image. Personalized USB sticks are the perfect item to distribute at events and fairs

, as they are a very useful object for everyone regardless of the age and interests of the customer.
There are numerous models of USB sticks that are customizable to your taste. Putting your company logo on the front of the stick is a very effective promotional choice.
It is certainly one of the items that consolidates the corporate identity through the use made by customers and makes their brand more popular .
There are several models of custom USB sticks that can hold from 1GB of data up to 32GB .
When choosing a USB key, it is also important to pay attention to its shape . In fact, there are different shapes, ranging from the most classic to the most elegant and particular ones.
Based on your corporate identity, it is a good idea to choose a type of USB pen that reflects it as much as possible.
Or it is good to make strategic choices based on the events in which you want to promote the item, for example if the event in question is an ecological event, proposing a USB stick made of wood will surely have a direct and concrete message.
Personalised keyrings
We decided to include this personalised item precisely because they are easy and practical to carry around.
They always arouse a lot of interest from customers as they are easy to use and simple to take with you.
They are not a particularly expensive products to promote and are able to remind customers of your image and your company every time they see it.
Personalized keychains are fantastic items that you can always carry with you so that you can give them to your customers even when you meet them on the street.
They are also perfect for sponsoring and growing your brand if you decide to distribute them as promotional products in corporate events but also at external fairs.
You can choose to customize the keychain by choosing the color and material.
There are different types of key rings such as: key rings with bottle opener, key rings in wood or leather , key rings with laser engraving up to those equipped with a flashlight.
Surely the most suitable customization to promote a company is to engrave your logo with a laser.
Furthermore this is a promotional item that has practically an infinite lifespan as they are mostly made of metal.